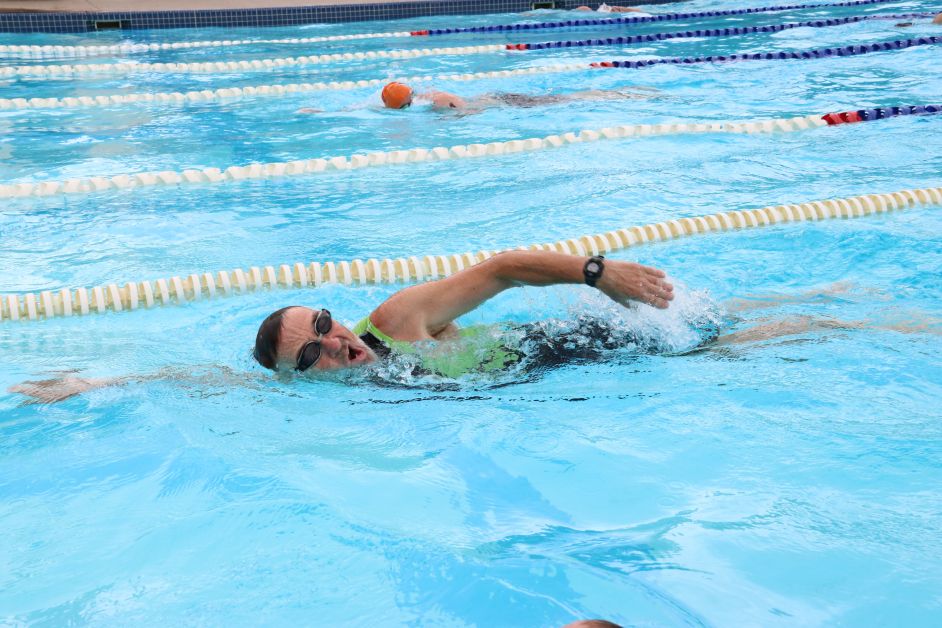 t took six tries but founder and organizer of the Drumheller Dinosaur Trail Triathlon Morgan Syvertsen won his own event.
Syvertsen competed in the Olympic distance triathlon last Saturday morning, June 10 and completed the course in 2:52.46, winning gold.
"It's the best thing that happened for me in a long time," said a jubilant Syvertsen.
It wasn't a cakewalk for Syvertsen. He was competitive in the swim and was doing well in the cycle on the cold and windy day, but was overtaken.
"One of the other competitors managed to get about 2 kilometres ahead of me on the bike," said Syvertsen. "I couldn't even see him, he was gone. So catching him was a surprise."
Syvertsen made up the difference on the run and won by under a minute.
The Hans Kushke team won the Olympic Relay and Cesar Martin won the sprint. The fastest sprint relay team as Team Keely.
In all, there were 46 entries on the course.
"It was as great turn out, a great race very competitive," said Syvertsen. "We had a lot of out of towners, and a big contingent comes down from Three Hills every year.It is all about building awareness."
Morgan would like to grow the event however that will take the support of volunteers. While he had a great contingent on race day, he would like to have a triathlon committee put together to help with the organization and promotion of the event.
"There is definitely interest and if we can get more people involved in the organization and planning, we can pull it off and have more people out."
All of the results can be seen on the Drumheller Dinosaur Trail Triathlon Facebook page here.