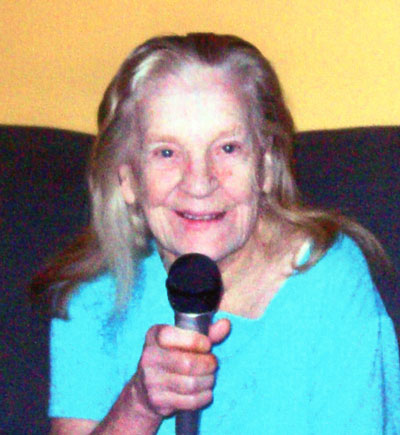 BURCHNELL
Doreen "Vi" Violet
June 19, 1933 - September 16, 2023
Doreen Violet Burchnell passed away on September 16, 2023 at the Drumheller Health Centre (Continuing Care Facility) after a lengthy illness at the age of 90 years.
Vi was born June 19, 1933 and was raised in Drumheller, receiving her schooling in the valley. Vi moved out on her own by her late teen years and did various jobs for employment. In that time, her daughter Shannon was born. In the 60's, Vi met her husband Robert Ellsworth Burchnell, a military man and had Shean and Susan Burchnell in Calgary, Alberta. Vi was widowed in 1977. She remained in Calgary until 2015 when she moved back to the valley. Vi spent her remaining years in the Drumheller Health Centre.
Vi was predeceased by her husband Robert, daughter Shannon, grandson Dillan and numerous other family members.
Vi leaves to mourn daughter Susan Burchnell; son Shean (Heather) Burchnell; grandchildren Travis, Justin, Angelina, Timothy, Alyssa, Dustin Burchnell, John and Jethro McMackin; great-grandchildren Keith, Breona, Alanah, Tyler, nieces, nephews and other family members.
A Memorial Service will be held for Vi on Thursday, October 5, 2023, at 2:00 P.M. at the Church of the Nazarene, Drumheller, AB with Pastor Carlos Calderon officiating. If friends so desire memorial donations may be made to the Drumheller Community Cancer Centre, 351 9 St. NW, Drumheller, AB T0J 0Y1. Courtney-Winter's Funeral Homes are in care of the arrangements. 403-823-2666.