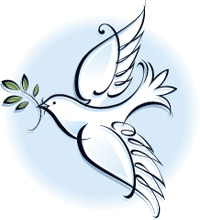 BALDASSI
Joann Gladys
August 11, 1945 - August 13, 2019
With heavy hearts we announce the sudden passing of Joann Gladys Baldassi our loving Mom, Grammy, Sister and friend.
Joann is lovingly remembered by her two sons Aaron Baldassi and Jai (Katrina) Conners, her four grandchildren Devon Conners, Shalynn Wilkinson, Shelby Conners and Jace Conners, her brother Larry (Sandy) Whittiker and all her friends who were near and dear to her. She will be deeply missed by all who knew her.
Joann was born in Lethbridge, AB before her and her family moved to Nanaimo, BC. She later married and had two wonderful boys, Aaron and Jai that became her entire world. Once the boys had left home she had the opportunity to move around, she lived in Nova Scotia with Aaron and in Fort McMurray with both boys before moving to Lethbridge to get back to her roots. After
getting back to her roots, she made the choice to move to Drumheller to be closer to her family and grandchildren. She got to spend a couple years enjoying her family and fun times with friends. She loved nights by the fire, going out dancing, drinks with friends and as always her family. No matter what she had going her family always came first. We always looked forward to the early morning or late evening phone calls just to chat, they will be greatly missed. She passed peacefully surrounded by family and more love than anyone could imagine.
A Celebration of Life will be held on Saturday,September 7, 2019 at the Drumheller Royal Canadian Legion, 295 Centre Street, at 3:00 p.m.