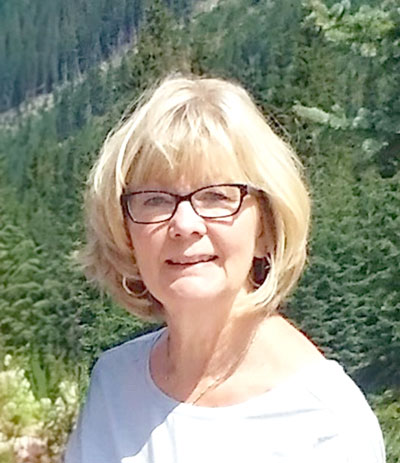 SCHELL
Marsha Marie
April 13, 1952 - July 7, 2023
Marsha Marie Schell, beloved wife, mother, grandmother, and friend, passed away peacefully in her home on July 7, 2023, surrounded by her loving family. Born on April 13, 1952, in Carbon, Alberta, Canada, Marsha's life was one of grace, compassion, and achievement.
Marsha, the middle child of Sybil and Leonard Poxon, grew up with the love and support of her family. She excelled at sports and academics and enjoyed working as the town's pool lifeguard each summer. Her older brother, Larry Poxon, her younger sister, Marilou Best, her parents, and the encouragement of her small town community played pivotal roles in shaping her character and nurturing her generous spirit.
In the fall of 1970, Marsha married her beloved husband, Kenneth Schell. Her deepest joy came from their 53-year marriage and the birth of their two children, Angela Marie (1973) and Kenneth David (1974). Together, Ken and Marsha raised their children, instilling in them the same values of kindness, love, and dedication that defined Marsha's character.
In 1975, Marsha embarked on a journey with Ken that took them first to Alaska and then to Montana, where they settled in 1976. With an entrepreneurial spirit, Marsha became a respected realtor, showcasing professionalism and dedication throughout her career. Her unwavering commitment to excellence earned her admiration and trust from clients and colleagues, some of whom became her closest friends.
Beyond her professional accomplishments, Marsha possessed a zest for life that was truly inspiring. She had an undeniable passion for golf, finding satisfaction, challenge, and countless memories with friends on the green. Her evenings were often filled with the strategic complexities of bridge, where she honed her skills and became a Gold Life Master, delighting in the companionship and competition it provided. She cherished the friendships she formed through her love of bridge.
Marsha also had an altruistic spirit and dedicated her time to organizations close to her heart, including the March of Dimes and Relay for Life. Her kindness and generosity knew no bounds, touching the lives of many.
Marsha's grandchildren, Cole, Kendrick, Kai, Morgan, Tanner, and Kieran, were the light of her life. She adored spending time with them, creating cherished memories that will be treasured forever. Her love and guidance will continue to shape their lives.
Guided by her values, Marsha believed in the importance of Sunday dinners, where family and friends would gather to share love and good food. She understood the power of taking care of others and treated everyone with the utmost respect and kindness. Marsha's favorite saying, "Treat others as you would want others to treat you," encapsulated her approach to life.
Marsha will forever be remembered for her beautiful spirit, her light, and the genuine connections she forged with those around her. As we mourn her loss, let us celebrate the beautiful legacy she leaves behind and carry her memory in our hearts. In lieu of flowers, memorial donations may be directed to the Alzheimer's Association, an organization dedicated to finding a cure for the disease that affected her later years.
Marsha Marie Schell touched our lives with her warmth, grace, and unwavering love. She will be deeply missed and eternally cherished. A celebration of life will be held at the Carbon Community Center to honor her memory on Saturday, August 19th, 2023 at 11am.