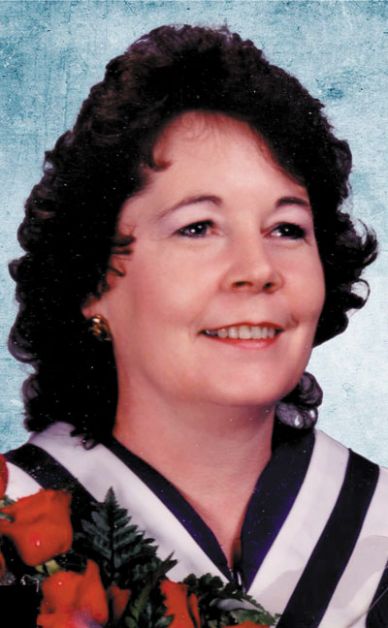 MERGEN
(nee Andre)
Diane Cecile
December 5, 1945 - June 7, 2023
Diane Mergen of Drumheller, Alberta, passed away June 7, 2023, at the Foothills Medical Centre in Calgary surrounded by loved ones two days after suffering a brain aneurysm.
Diane grew up in Assiniboia, Saskatchewan, where her parents farmed, with a few winters spent in Victoria, BC, with her parents and sister Julie. At age 15, Diane met the love of her life, Joe Mergen. They married in 1964 and this July would have celebrated their 59th wedding anniversary. Diane and Joe started their married life in Palmer, Saskatchewan, then spent a few years in Assiniboia, where they welcomed their first son, Kelly, before moving to Drumheller, Alberta, where their second son, Clayton, was born. Diane was a wonderful wife, mother, and grandmother and took pride in her boys' activities and accomplishments and later in those of her three grandchildren.
Through the years, Diane worked at many jobs, including working for the Assiniboia School Unit and working as a telephone operator in Assiniboia. After Diane and Joe moved to Drumheller, Diane continued her work as a telephone operator and later worked at the Credit Union and Drumheller Medical Clinic, before taking on increasingly responsible roles at the penitentiary in Drumheller. Before retiring, she managed the Corcan textile shop there, overseeing up to 18 inmates producing pillows and mattresses for the Canadian Armed Forces, among other products. The inmates who worked for her liked and respected her despite her firm rules of no swearing and no rap music. Over the years, Diane also worked hand in hand with her husband on his construction company in Drumheller, helping to keep records, feed the crew, and build four homes plus 800 grain bins in the Drumheller area.
After retiring, Diane became an expert quilter, making over two dozen stunning quilts, which are now cherished by those lucky enough to have received one. Diane also enjoyed baking, gardening, cross-stitching, machine embroidery, and participating in online World of Warcraft adventures, with long-distance friends and family members. Diane and Joe also enjoyed camping, fishing, and travelling, taking their fifth-wheel camper on many trips throughout Canada and the United States and visiting France (where they met many of her father's family), England, Germany, Italy, China, and Central America.
Although Diane faced health challenges in her later years, she always had a cheerful smile, a ready laugh, and time for a chat. Diane will be deeply missed by friends and family, but particularly by her loving husband, Joe; by their son Kelly, his wife Laura, and their grandchildren Ray, Lindsay, and Erin; and by their son Clayton, all of Calgary. Diane is also survived by her sisters Julie (Ted) Derbyshire and Jo-Anne Andre; by her brother-in-law George Mergen; by her sisters-in-law Jeanette Hildebrand and Karen (Keith) Trevina; and by numerous nieces, nephews, and cousins. Diane was predeceased by her parents, John and Laurence Andre of Assiniboia; her father- and mother-in-law, John and Lorraine Mergen of Limerick, Saskatchewan; her daughter-in-law Kate (Clayton) Mergen; her brothers-in-law Reg (Pat) Mergen and George (Jeanette) Hildebrand; and her sister-in-law Liz (George) Mergen.
Diane's family would like to express our sincere gratitude to the exceptional medical teams and staff of Drs. Olfert, Tlhape, and Ram at the Drumheller Health Centre and to the Emergency Room specialists and staff at the Foothills Medical Centre. As Diane wished, she will be buried in her hometown of Assiniboia at a later date, with a small family memorial to be arranged in Drumheller. In lieu of flowers, donations may be made in honour of Diane to Stars Air Ambulance.
Courtney-Winters Funeral Home in care of arrangements. 403-823-2666