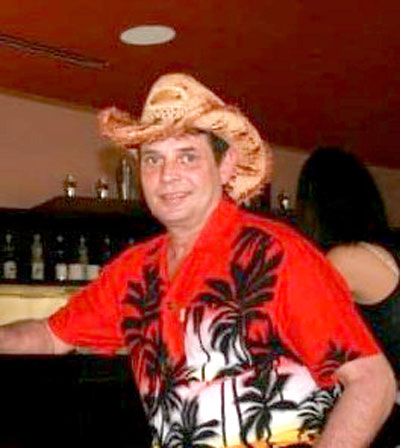 GOUDY
Gregory James
January 5, 2023
Gregory James Goudy of Michichi, beloved husband of Christine Susan Goudy, passed away suddenly on January 5th, 2023, at the age of 63 years.
Greg grew up in Drumheller and later in life moved to Calgary. He owned his own company TAG Mechanical where he serviced large machinery as a heavy-duty mechanic. Greg had a love for motorcycles and 4 wheelers. Greg and Chris decided to buy some land on the outskirts of the Hamlet of Michichi. This is where they set up camp with a holiday trailer. Camping and fishing was in order for the next few years and their land was visited by many families and friends on long weekends in the summer. In the summer of 2017, a mobile home was moved to the location in anticipation of retiring there in a few years. Greg also had a love for travelling and made quite a few trips to Mexico where he enjoyed some deep-sea fishing. He will forever be in our hearts.
Besides his loving wife, Chris, Greg is survived by his three daughters, Chantelle McElwain (Chad), Samantha McElwain, Amber Meszaros (Christina), grandchildren, Roman, Rylence, Lexis, Madelyn, Cecilia, Hadley and Lucas, sister Tracy Shannon (James), niece Melissa Samuel, nephew Jesse Samuel (Melissa) and great niece Emily.
Greg was predeceased by his parents James Goudy and Darlene Von and daughter, Brittany Meszaros.
A Celebration of Life will be held at 1:00 pm at the Michichi Cemetery on Saturday, July 8th, 2023. Please feel free to join Chris after the service for a lunch at her house in Michichi.
In lieu of flowers, donations can be made to MPN Canadian Research Foundation or the Canadian Lung Association.