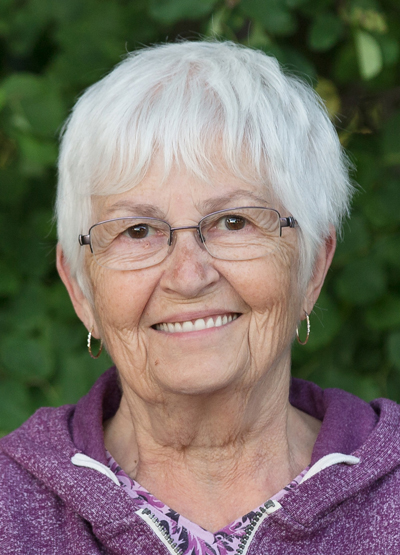 FEDOR
Terry Ida
January 2, 1941 - December 20, 2022
Terry Ida Fedor was born in Drumheller on January 2, 1941 and passed away peacefully at the Hawthorne Optima Living in Cochrane, AB surrounded by family on December 20, 2022.
Terry was the oldest of three children. Terry was an easy going individual who had a huge heart which showed with her love for her family and her foster children.
It showed whenever children were present. With that love of children is why Terry and Gordon Sr. devoted countless hours caring for children in need in their foster home. As time went on, and the demand became greater, they became an Emergency Foster Home which was in Calgary for many years. She enjoyed camping, Christmas and gatherings with family. After Gordon's passing, she continued to do emergency foster care for a while until it was time for another of life's challenges. She was her father's caregiver for a number of years in Strathmore
and eventually moved back to Airdrie where she resided until she required special care herself.
Terry is survived by her five children, Lorie (Peter) Gruber of Drumheller, AB, Gordon Fedor of Golden, BC, Tracy Fedor (Bill) of Golden, BC, Teresa Schafer of Airdrie, AB and Kathy Wright of Innisfail, AB and by her brother Brooke Merkel of Calgary, AB. Terry dearly loved and enjoyed her 13 grandchildren, Natasha (Steven) Holzer, Tyler (Rachelle) Gruber, Brandon (Melissa) Gruber, Nick Fedor (Ashley), Samantha Fedor, Derek VanLingen (Tenisha), Orlando (Tennille) Nunez, Tessa (Nick) Elliott, Chantel Roussel, Alysha Clark, Dawson Clark, Latrasa Wright (Justin) and Teighan Wright. Terry was also a great-grandma to 11 precious great-grandchildren, Rhett, Austin, Maizie, Jaxson, Asher, Laryssa, Tyson, Damian, Xavier, Emmett and Kingstyn.
Terry was predeceased by her husband Gordon Fedor Sr, her parents Cletus and Genevieve Merkel and sister Merilyn Keinick.
We really wish to sincerely thank "all" of the staff, LPNs, RNs, Health Care Aids and Dr. Nielsen at Hawthorne Optima Living in Cochrane, AB for taking such great care of Mom. The facility had a real family atmosphere which showed by each staff member who took care of Mom for the last 3 ½ years. The staff would always be mentioning how Mom would light up when family was around. We always knew she was well taken care of, because of the family atmosphere that was always present. We can't give specific thanks to one individual because the list is too long. Thank you from the bottom of our hearts!
Courtney-Winters Funeral Home in care of arrangements. 403-823-2666.
Even though our time on earth is short, everyone finds a way to make a difference, which is what Mom and Dad had done very successfully. Rest In Peace. Until we meet again.
A celebration of life will be held at a later date.
In lieu of flowers, please consider donations in Terry's name, to the Alberta Children's Hospital Foundation.
https://www.childrenshospital.ab.ca/ways-to-help/donate