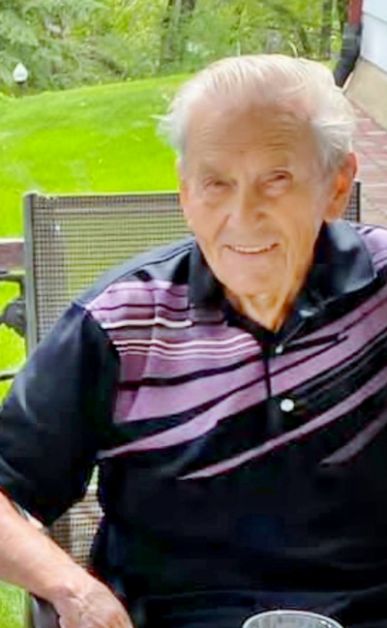 Popovich
Branko (Barney) Eli
June 6, 1926 - December 30, 2022
Branko (Barney) Eli Popovich, born June 6, 1926 in Drumheller to Eli & Mary Popovich, passed away December 30, 2022.
He was predeceased by his parents and brother, Milton Pope.
Barney played hockey for many years and later took up golf and curling. He was also an avid hunter and trapper, and a long-standing member of the Elks.
Barney received his plumbing and gas-fitting ticket and ran his own business for over 30 years.
Barney leaves to mourn, his wife Maxine of 70 years, son Warren (Linda), two daughters Brenda (Rod), Sharon (Randy), eight grandchildren, nine great-grandchildren, and numerous nieces & nephews.
In lieu of flowers, you can donate to the Heart to Heart Society of Drumheller. A Celebration of Life will follow at a later date.
The family of Barney Popovich would like to thank the Continuing Care staff of the Drumheller hospital for the wonderful care they showed Barney during his stay in Victoria Lane.
Your kindness will not be forgotten.