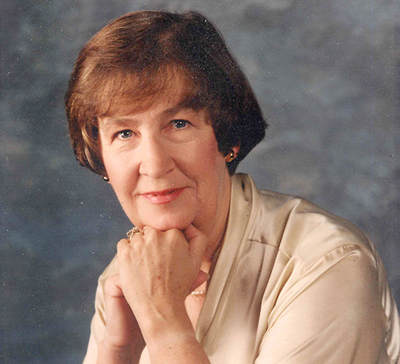 HUGO
Margaret Macdonald (nee Buckerfield)
formerly BARNES
April 3, 1927 - Three Hills, Alberta
November 29, 2022 - Calgary, Alberta
Margaret Hugo, beloved wife of Charles "Carl" Hugo, of Calgary, AB, passed away on Tuesday, November 29, 2022, at the age of 95 years.
Margaret was daughter of Margaret "Peggy" and George Francis "Frank" Buckerfield, sister to Mary, mother to Ian Glen, Catherine, Marylyn and Keith, mother-in-law to Margaret, Harvey, Ralph and Sheila, Nana to eleven and Nana-great to eight.
Margaret grew up on the family farm near Three Hills, AB. She taught school, first in Lumni School, grades 1-9 in one room, when she was just 18 years old, then at Swalwell, AB. While there she married John "Jack" Barnes, moving to his family farm near Carbon, AB, and taught at Carbon School. They raised their children on the farm. Margaret completed a Bachelor of Education while being a mother and teaching school.
Margaret moved to Calgary, AB and continued her teaching career in several schools. She took up square dancing where she re-met Carl Hugo, whom she first met on VE Day having ridden a horse to his farm to use a phone. Margaret and Carl married in 1983, joining Carl's large, welcoming family. Margaret and Carl continued square dancing with the Queens and Jacks, including in the 1988 Olympic Games opening ceremony. Margaret made dear friends volunteering for the Anglican Church Refugee Committee ESL tutoring and for Habitat for Humanity. Margaret and Carl travelled across Canada, many places in USA and Europe, visiting family, searching family genealogy, and dancing wherever they found a club. Together they joined Confederation Park Seniors Centre, forming close friendships.
A Funeral Service will be held at St. Stephen's Anglican Church (1121 – 14th Avenue S.W., Calgary, AB) Monday, December 12, 2022, at 2:00 p.m. Reception to follow.
Family and friends who are unable to attend in person are invited to join Mrs. Hugo's service, which will be streamed live, please go to the link: Obituary of Margaret Macdonald Hugo | McInnis & Holloway Funeral Homes for further information. Condolences, memories, and photos may be shared and viewed there.
In living memory of Margaret Hugo, a tree will be planted in the Ann & Sandy Cross Conservation Area by McInnis & Holloway Funeral Homes, Chapel of the Bells, 2720 Centre Street North, Calgary, AB T2E 2V6, Telephone: 403-243-8200.