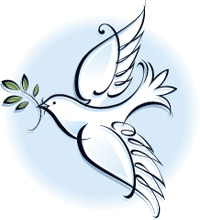 KENISTON
Mary
October 8, 1932 - September 30, 2022
Born in Coalhurst, Alberta and raised in Drumheller, Mary had a fondness for Alberta and spoke of wonderful memories long after moving to B.C. She
married Ted Keniston in 1953 and after living in several places, found themselves in the North West Territories.
It was a rugged life as Mary raised her family and operated the radio which supported Ted as a bush pilot. They moved to Nelson in 1965 where they enjoyed many great years and Mary worked for the B.C. Parks Branch. Mary enjoyed gardening and going to the beach with her girls. The 80's brought them to Abbotsford where Mary worked for several years for the District of Matsqui. Upon retirement, Mary and Ted enjoyed their friends, their many R.V. trips and visits with their family. Mary is survived by her two daughters, Diane Hardie ( Rick ) and Sherrie Bennett (Dan). She was a loving grandmother to Christopher and Sarah. She was a great-grandmother to Autumn, Journry, Dawson, Olivia and Lauren. Dear mom, you will be dearly missed, we all love you, rest in peace. Anyone wanting to remember Mary please consider a donation to the S.P.C.A., she was a pet lover and a life long contributor.