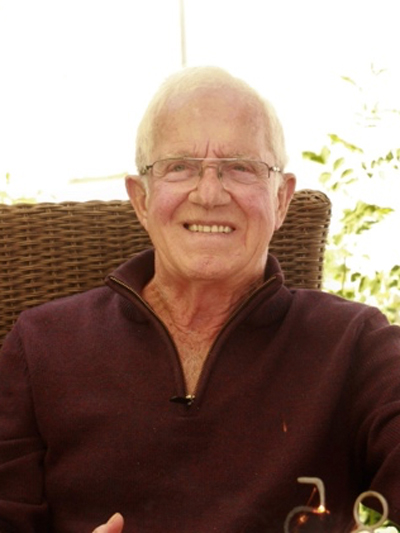 DOYLE
William Louis
July 24, 1933 - July 26, 2022
William Louis Doyle, beloved husband of Sharon, passed away peacefully at home, two days after his 89th birthday.
William, (Bill), was born in Hanna, Alberta to Louis and Mary Doyle, and spent all of his life in the area, cherishing the farmland, the wildlife, and the beauty of the prairies.
At the age of 17, after the passing of his father, he left the family farm and began teaching high school, which was the beginning of a lifelong career in education. He eventually settled in Drumheller with his wife, Betty, and family of five children, and taught for many years at St. Anthony's School, where he became the principal and then superintendent. He later went on to become the superintendent of Starland School Division. He encouraged and inspired many young lives, and was so pleased whenever he had a chance encounter with former students. He was honoured that his colleagues at St. Anthony's created the William Louis Doyle Leadership Award.
A leader in the community as well, Bill was proud to serve as an alderman for the Town of Drumheller for several years. In that capacity, he was one of a small group of community leaders who were instrumental in successfully lobbying the provincial government to select Drumheller as the location for the Royal Tyrrell Museum.
He also served on the board of the Palliser Regional Planning Commission and the Alberta Planning Board.
He was a loving husband to Sharon, whom he loved deeply, during their marriage of almost thirty five years. And he was a wonderful father to his children. We will all miss his words of wisdom, his sense of humour, and his compassion for others. His faith compelled him to strive to emulate the life of Christ.
William is survived by his wife, Sharon Doyle, his son, Mark (Susan) Doyle, and his daughters, Brenda-Lee (Cory) Campbell, Theresa (Brian) Coe, and Betty (Les) Diehl.
He is also blessed to have loving grandchildren - Lori-Ann and Shaun, Blair, Daniel and Danielle, Brody and Megan, Mitch and Sara, Natalie and Brett, Lyndsie and Colin, Sam and Chantal, and Kristin and Martin, as well as ten great-grandchildren.
He was predeceased by infant grandson Darcy Doyle in 1986, his brother, Roger Doyle in October of 1986, son, Gerald William Doyle in March of 2012, and by his first wife, Betty Moar, in September of 2015.
Prayer Vigil will be held Tuesday, August 16, 2022 at 7:00 p.m. at St. Anthony's Church. Funeral mass will be held at St. Anthony's Church on Wednesday, August 17th, 2022 at 11:00 a.m. followed by a luncheon at St. Anthony's Hall. Interment at a later date.
For those who wish, charitable donations may be made in Bill's name to Grace House.
Courtney-Winters Funeral Home entrusted with arrangements. 403-823-2666.