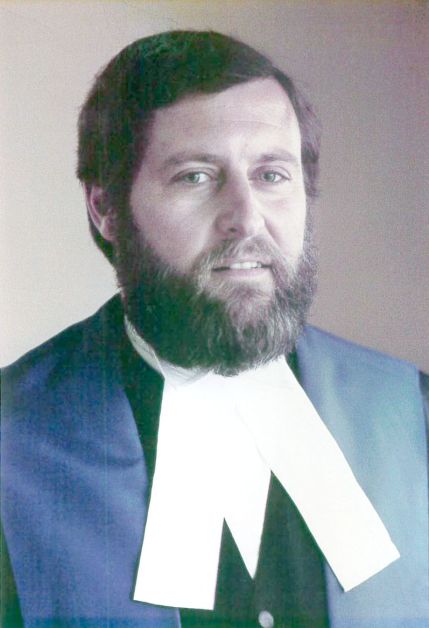 CLOZZA
Gordon
January 21, 1944 - July 20, 2022
Gordon was born in Drumheller, Alberta on January 21, 1944. Living in a house that had the badlands for a backyard provided the perfect setting for a young boy who loved to climb hills and explore the prairies. From a young age, Gordon was curious about the birds and animals living all around him. Many of his adventures resulted in the rescue of injured birds and rodents which were brought home to be mended. Anything from a robin's egg to an owl with an injured wing could show up in the family backyard.
At a time when trees were still considered precious, he developed a fascination for the intricate engineering involved in the construction of bird nests, often marvelling at the innate ability of individual species to always duplicate. He also acquired a life-long capacity to patiently wait for hours observing bird activity until he was certain of the location of a nest...and he was rarely wrong.
A life-long love of baseball was also developed in this valley community which offered competitive playing fields, drawing appreciative fans over the summer months. Gordon was an accomplished player with a wicked arm.
Upon completion of high school, Gordon attended the U of A in Edmonton and graduated in 1966, at the age of 22, with degrees in arts and law. This was followed by a marriage to Pat Schorn and a move to Calgary where Gordon was offered an articling position with the law firm Fleming Kambeitz.
Throughout this time, Gordon's love for the Drumheller Valley never waned. The badlands landscape, the river valley, the beauty of the trees and bush drew him back so that after he was called to the Bar, he and Pat moved back to Drumheller where he joined the Bob Ross firm.
This eventually became Ross Clozza, a multi-faceted, successful law firm, providing at various times, both prosecutorial and defence services.
In 1979 Gordon was appointed to the Provincial Court of Alberta, making him one of the youngest judges in the province to achieve this recognition. He served on the bench fr m 1979 to 2002 at which time he retired but was retained in a supernumerary role for approximately 10 more years.
During this time, after his separation from Pat, Gordon joined his life with Sharon Clark whom he met in approximately 1980 and married in 1993.
The character building experiences from Gordon's youth supported him throughout his life as a lawyer, judge and for the duration of his subsequent retirement. As time progressed, Gordon became an avid fisherman, hunter, and was forever a baseball enthusiast. He and Sharon continued to be strong supporters of the Drumheller community in which they lived, and continue to love.
He spent many years enjoying the peace and quiet from their cabin on Fish Lake where he was able to enjoy watching moose, deer, antelope, fox, the occasional badger (to mention only a few) and, of course, the hundreds of birds that abound at the lake.
Gordon is survived by his wife Sharon Clark; sister Louise Clozza and her husband Bruce Ball; and by Pat Stevenson (Schorn).
As well, Gordon's memory and love will live on in his three daughters: Tina (Corry), Kim (Derek), and Brandi (Chris); along with 7 grandchildren and 11 great grandchildren.
He will be dearly missed by his loving wife, Sharon Clark.
Funeral services will be held at 11:00 a.m. on Thursday, July 28, 2022 at St. Anthony's Catholic Church, Drumheller, Alberta.
Flowers gratefully declined. Please consider making a donation in Gordon's name to a charity of your choice, or to DARTS Drumheller or the Drumheller Humane Society.