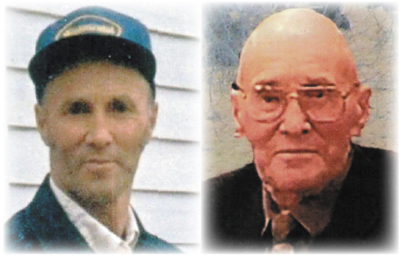 BERSCHT
Clifford Douglas
February 22, 1933 - April 13, 2022
Cliff passed away at University Hospital, Edmonton, Alberta on April 13 with family by his side.
His funeral service was held at Creech's Lakeland Funeral Home on April 21, 2022. He was laid to rest in Mannville Cemetery.
Honorary pallbearers were Randy Berscht, Rocky Berscht and Ernie Decker.
Pallbearers were Gordon Moon, Darcy Berscht, James Berscht, Jay Gwilliam, Calvin Decker and Lisa Bagshaw.
Cliff was born in Didsbury, AB and raised in Elkton, Fallen Timber area.
Cliff will be lovingly remembered by his wife Dianne of Morecambe and their family: Randy (Donna) Berscht, North Battleford; Marjorie (Darrell) Jordan, Calgary; Darcy Berscht, Clandonald; Rocky (Ruth) Berscht, Vermilion; Dorrainne Sculac, Edmonton; James Berscht (fiancé Adriana Yanez), Puerto Vallarta; Jay (Marcie) Gwilliam, Sundre; Lisa (Scott) Bagshaw, Castor; Calvin (Michelle) Decker, Mannville; Ernie (Dorothy) Decker, Vermilion; and his brother-in-law Allan Koch, Drumheller.
Cliff was predeceased by his parents Edward and Martha Berscht; his siblings, his infant son Steven and his sister-in-law Doris Koch.