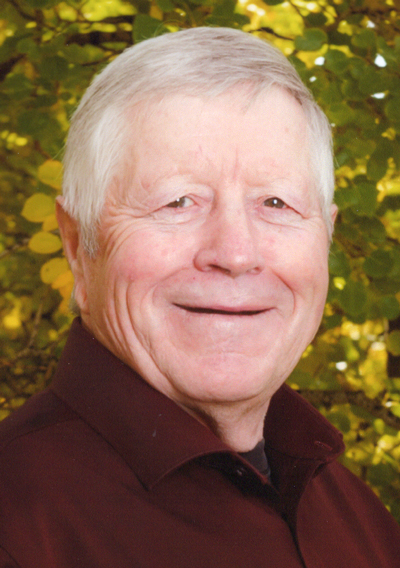 MARSHALL
Stanley Donald John
1944 - 2022
It is with profound sadness that we announce the passing of Stanley Donald John Marshall at the age of 77. Stan passed at home surrounded by his family. He was born to Mike and Maude Marshall, October 27, 1944, at the Hanna Hospital, eldest of four children. He was raised on the family farm and attended Georgetown School and Delia School. Stan graduated from SAIT with a certificate in Agricultural Mechanics.
Stan met his wife, Lorelee McKenzie, when he was admitted to the Hanna Hospital for an operation. After a brief courtship, they were married in August 1968. They had four children and spent the next 53 years raising family and enjoying life.
He worked most of his adult life farming with his dad and his brother, Paul. After retiring, he took a position at Olds College teaching mechanics and carpentry. He loved to visit with friends at Luke's and putter in his shop.
Stan loved his family first and foremost. He was a lifelong community supporter, donating endless hours to the Elks, the Delia Ag Society, and Communities in Bloom. He loved to play hockey and ski and did so up until recently.
Stan leaves to cherish his memory his wife of 53 years, Lorelee, his children Jodi, Kelly, and Kimberly (Ian) Johnson and two treasured grandchildren Naviah and Kaden Johnson. He also leaves his siblings Kingsley (Shirley) Marshall, Paul (Brenda) Marshall, and Alicia
(Bob) Hannah; his brother-in-law Darrel (Pat) McKenzie; Bill Watson (Norma); and many nieces, nephews, and extended family. Stan was predeceased by his son, Kory, his nephew Trevor, his sister-in-law, Debbie Watson, his in-laws, Leonard and Phyllis McKenzie, and his parents Mike and Maude Marshall (nee Morton).
Sincere thank you to Dr. R. Ram and Dr. V. Ram; the staff at both the Drumheller Health Complex and the Foothills Hospital; the ambulance crews who attended our home; and to Starland County for clearing snow from the lane so Home Care nurses could come to help care
for Stan. A special thank you to Tara, Jen, and Bev – your excellent care of Stan will be forever appreciated. Finally, thank you as well to family, neighbours, and friends for all your support.
The family will be having a private celebration of life later in 2022. Friends and family can honour Stan's life by donating to the Delia and District Agricultural Society, STARS air ambulance, or a charity of choice.
Courtney-Winters Funeral Home in care of arrangements. 403-823-2666.
"And if I go,
while you're still here…
Know that I live on,
Vibrating to a different measure
Behind a thin veil you
cannot see through.
You will not see me,
So you must have faith.
I wait for the time when
we can soar together again,
Both aware of each other.
Until then,
live your life to the fullest
And when you need me,
Just whisper my name in your heart,
…I will be there"
Colleen Corah Hitchcock