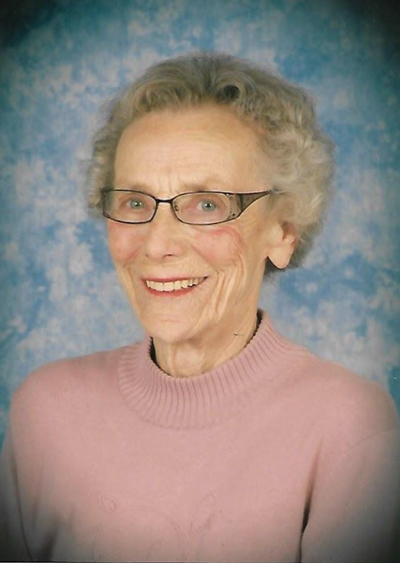 MACDONELL (HELLER)
Beth
October 12, 1927 - January 11, 2021
Beth MacDonell passed away peacefully at the age of 93 on January 11th, 2021. Predeceased by the love of her life, Bruce MacDonell (1995) and son Douglas James MacDonell (1973). She will be greatly missed by her daughters, Dianne Bergevin and Janet Steadman and her son, Dave MacDonell, as well as her sister, Edna Sparkes. Beth also had many grandchildren and great-grandchildren, who brought light to her life.
Beth was born in New Westminster, BC on October 12th, 1927. Her family moved back to Beaverlodge, AB where her parents were Pioneers of the Peace. She graduated from the RN program at the UofA Hospital in 1948, and from the BScN program in 1949. She was known for her passion and empathy in the over 20 years she was a public health nurse, focusing on genetics, even making cross stitch patterns for families who lost a child. Beth spent most of her life in the Drumheller area but recently moved to the Leduc area to be closer to family. Everyone who met Beth knew that she was special; she was incredibly kind, thoughtful, generous, and wise. It was best not to argue with her for she was as strong-willed as she was wise. Her strength, wisdom, and love lives on in all those who knew her and will continue to bring light to the world. She will be deeply missed.
No service will be held, but we welcome people to share memories and photos of Beth on rememberingbeth.weebly.com.
In honour of mom's deep love of children, we have chosen Children's Hospital (Calgary or Stollery) or a charity that is special to you.