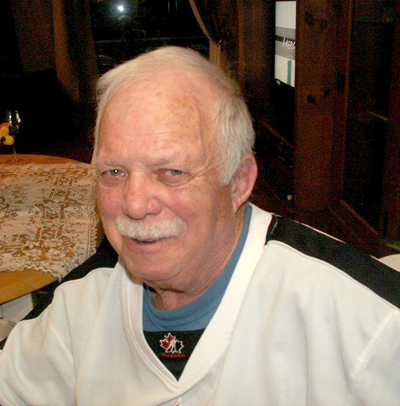 BARRIE
John Albert
February 9, 1933 - August 21, 2020
It is with great sorrow that we announce the passing of our Father and Barrie Family Patriarch, John Albert Barrie.
Dad was born on February 9, 1933 in Lacombe, Alberta and was guided by his parents Jack and Virginia while growing up in Nacmine and Drumheller. Graduating from Drumheller High School and subsequently the University of Alberta, he ultimately was accredited as a Chartered Public Accountant with which he established his own accounting business in Three Hills.
Business was one thing, family was most important. Especially with arrival of children; Michael (Margie), Joanne (Nick) Contenti, Dennis (Sheri-Ann), Shannon (Don) Marciszyn.
In retirement, Dad became very well versed in the kitchen and loved to cook. His green thumb in the garden developed to exceptional. It also allowed more time with his children, grandchildren and great-grandchildren.
While he had an unbelievable love for them, his heart and greatest love will always hold true for our Mother.
In a match truly created in heaven, Dad married Margaret Winnifred Hunter. They have been married almost 63 years during which Dad has absolutely adored and revered her every day. The truest gift our father has provided for us is to demonstrate what enduring love looks like.
On August 27th, we will host a service at the Three Hills cemetery at which we will celebrate Dads life and reunite him with his parents. This service will be performed by Wheatland Funeral Home.
As circumstances dictate we will only be able to include immediate family. However, we would cherish the thought that all family and friends who will not be able to attend will recall a fond memory, smile and toast Dad in the next short while. That would be an exceptional gift to our family.
A perfect day for Dad would be gardening, thoughts of family and friends, a good meal, a wee dram of cognac, and a hand held with Mom.