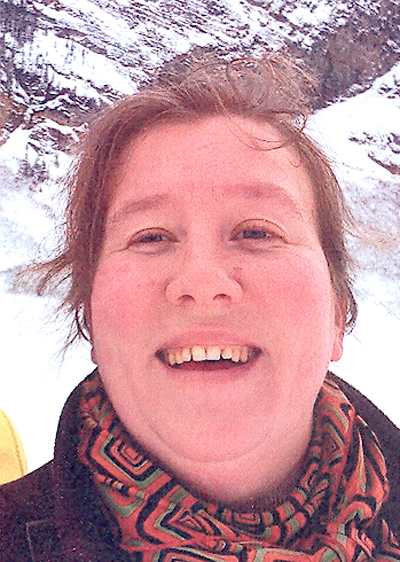 KAISER
Kooter
(Kimberly Helen)
September 6, 1980 - June 24, 2020
Kooter was born September 6, 1980, and left us June 24, 2020. She lived most of her life in the hills north of Hussar.
Kooter can definitely be described as a character. She made an impression wherever she roamed. Kooter was vibrant, magnetic, opinionated, fun, humorous, deep, loyal and helpful. She was capable, willing to try new things, traditional, generous and an original thinker. She played by her own rules, and definitely did it her way.
Kooter was a country kid and loved the beauty and openness that surrounded her. She was adept with cows and loved spending time with her children tending them. She would see an opportunity, and blast through obstacles to bring it to fruition. She was passionate about the land and spent hours learning about and studying its intricacies. She was an early adopter, she loved new ideas and better ways of doing things. Kooter loved music, her dogs, great food, and coffee. Her friends enjoyed thoughtful advice, an ear that would listen and understand, many deep-bring tears to your eyes-belly laughs, and a genuine willingness to contribute however she could. She thought win-win, and had a steel trap of a memory.
Kooter's career was in the agricultural realm. She worked at a feed lot, auction mart, as a hired hand, was an auctioneer, as a grain farmer with Craig, as a rancher,
equipment dealer, trade show expert, importer and consultant for her own business,-7-Quality Ranch Supply and finally as a territory (BC to Manitoba) representative for RIO Nutrition. She could identify a niche and jump right in. She used each stepping stone to learn more and grow her skills. She always proved capable given the opportunity. She was a big picture thinker and saw potential where others saw problems. Kooter met many incredible people with her work, and she grew these chance encounters into deep friendships.
By far, the biggest blessing in Kooter's life, in her opinion, was her three children. She described them like this: Belva is the mashed potatoes I could not live without, Jack is the meat that sustains me and Mavie is the gravy, that makes the meal complete.
She is survived by her children, Belva, Jack and Mavie, her sister Kailee (Dallas) Dundas, nieces and nephew Lena, Ellis and Corbin Dundas, mother Karen Treacy, father Keith Klemmensen, grandmother Elaine Klemmensen, as well as numerous aunts, uncles and cousins. Kooter was predeceased by her husband Craig Kaiser, brother Kody Klemmensen, and grandparents Jack and Frances Treacy and Arthur Klemmensen.
Kooter endured more than her fair share of heartache. Luckily, she also sampled the very best life has to offer.
A private Memorial Service will be held on Thursday, July 9, 2020 at 2:00 P.M., which will be livestreamed via the Courtney-Winter's Funeral Home website.
Courtney-Winter's Funeral Homes are in care of the arrangements.