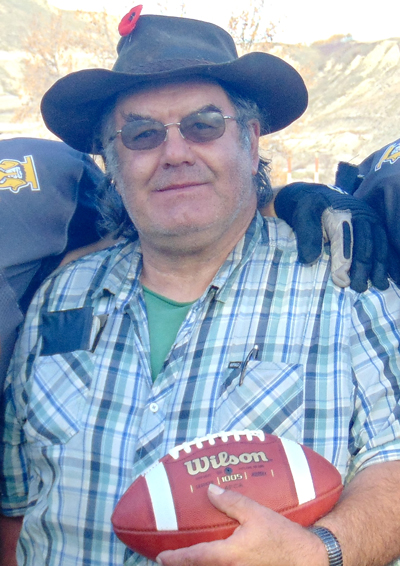 RAUCH
John Louis Alois
August 5, 1949 - June 19, 2020
John passed away on the 19th of June 2020 at 3:25 a.m. in the Red Deer hospital. His cause of death resulted from failed kidneys, a failing liver, an irregular heartbeat, multiple infections, and diabetes that had been left untreated. He passed away peacefully thanks to the help of the staff who ensured they did everything they could to make the process as painless as possible.
Due to the current time in which we find ourselves, a memorial will not be held until after the social distancing limitations are lifted.
John is survived by his sons, Daniel and David Rauch, his foster son Tim Ryder, his brother Herman Rauch (Lorna) and many, many brothers and sisters-in-law, nieces and nephews.
John was born on the 5th of August 1949 and grew up on the family farm in the Handhills of Alberta. Attended SAIT University in Calgary and left with over a hundred credits. Eventually he met the love of his life, Colleen Lenore Luyendyk and they married on the 6th of June 1992 and remained married until Colleen's death in 2010.
Over the course of his life John did a multitude of things, including, bee keeping, working the oil rigs, rock cutting, hunting, trapping, blowing rocks and beaver dams for the area, as well as farming pigs, cattle, grains, and hay during his lifetime. He loved to tell stories about his life experiences and anyone willing to listen to him would soon find themselves pulled into a conversation. He will be remembered as a devoted husband, a beloved father, and an avid storyteller.