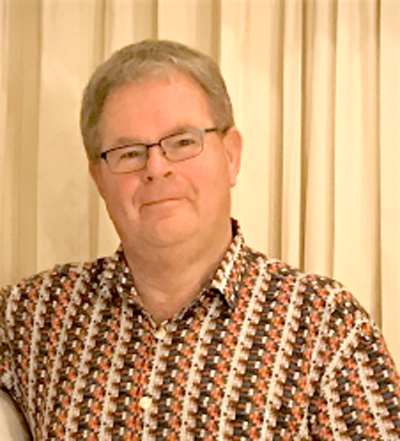 HOOVER
James Barrie
September 30, 1957 - August 18, 2019
With great sadness we announce the sudden passing of James Barrie Hoover on August 18, 2019. Born September 30, 1957 in Hanna, AB to his loving parents Howard and Helen. Barrie grew up on a farm north of Delia and always loved the people, animals and the land. He attended school in Majestic, Delia and Edmonton. A loving husband and a proud father. He owned and operated Northside Garage in Delia for a number of years, also he was the councilman for Division 5 of Starland County from 2004-2017, also serving as reeve. A dedicated member of the local organizations, he was a Delia and Craigmyle volunteer firefighter, on Delia Community Centre Board, Craigmyle Historic Society and many others. He was an avid curler, a 4H dad, a friendly face and someone always willing to lend a helping hand.
Barrie is survived by his loving family; wife Janice, children Michelle and William, brother Stephen (Linda),
sister Karen (Geoff), sister-in-law Pat, mother-in-law Pearl Kolasko, man's best friend, his dog Trixie and aunts,
nieces and nephews he adored. He was predeceased by his parents Helen and Howard, and brother Arthur. He will be remembered for his big personality and great sense of
humor. A celebration of his life will be held Friday,
August 23 in the Delia Community Centre at 2 p.m. In lieu of flowers, donations can be made to Diabetes Canada.