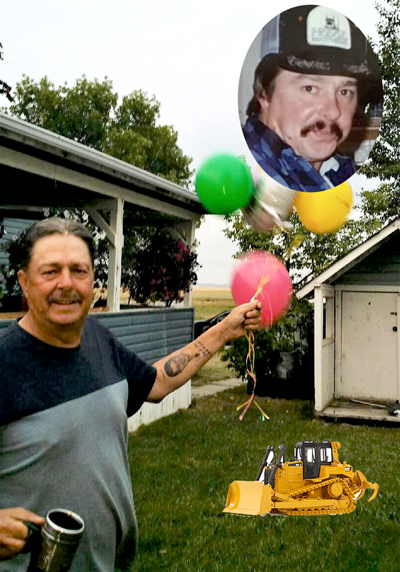 RAISBECK
Randy Robert
July 15, 1957- August 1, 2019
It is with heavy hearts that we announce the passing of Randy on August 1, 2019 in Calgary, Alberta, surrounded by his family.
Randy was born on July 15, 1957 to Mary and Grant Raisbeck in Calgary. Randy began school in Calgary, and after his family moved to the family farm near Morrin, he completed his schooling at Morrin School.
After high school, Randy began his lifelong career as a heavy equipment operator. He enjoyed campfires and spending time with family and friends.
Randy was predeceased by his son Shane, his father Grant, his sister Connie, and two nephews, Justin Bremer and Sheldon White.
Randy leaves to cherish his memory, daughter Danielle (Jamie), son Jeremy, grandchildren Zachary and Kaedence, mom Mary (Don) Jackson, his siblings: Brenda (Tom)
Devaleriola, Clay Raisbeck, Kathy (Gord) Sinclair, Margie (Laverne) Bremer, Deedee (Calvin) Fabian, Anna Marie Raisbeck, Tracy Raisbeck, and numerous nieces and
nephews and a lifetime of friends.
A Celebration of Life will be held for Randy on August 23, 2019 at 2:00 p.m. in the Morrin Community Hall. The family invites everyone to stay for lunch and share their memories of Randy.