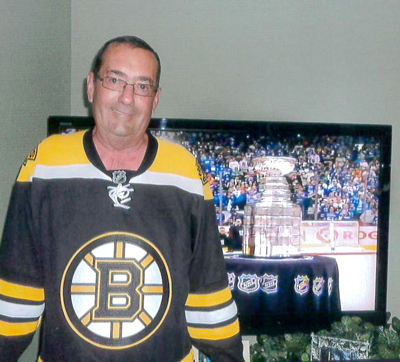 Molyneux
Ricky Alfred
July 27, 2019
Ricky Alfred Molyneux, 67, of Drumheller, Alberta, passed away on July 27, 2019.
Rick is survived by his loving wife Dale of 44 years, son Travis (Tanya), granddaughters Hailey & Katelyn, brothers Allie (Pinky), Gordon (Sherry), sisters Terry Hingst, Jackie Molyneux, JoAnn Wilson (Frank), Kim Clark (Randy), and Debbie, brothers/sisters-in law Don and Karen Broom, Dave and Pam Eaton as well as many nephews and nieces.
Rick was pre-deceased by his parents Allie and Frances, sister Sandra, and grandsons Brandon and Tyler.
Rick lived in the Drumheller area his entire life, attending schools in Nacmine and Drumheller.
Rick had always felt himself fortunate to work with a great group of people. He spent much of his career doing rig moves throughout the province, although one of his most memorable and enjoyable jobs was being the local milk delivery man for several years.
Rick loved playing baseball and always kept batters guessing at what pitch the "lefty" was throwing at them
next. Rick also loved playing golf and one of his most memorable moments was hitting a "hole in one" on the Rosebud golf course! Everyone knew enough to save idle chit-chat until the Boston Bruins hockey game was over and you didn't want to be around if the internet went down during a Bruins game!!!
Rick enjoyed gardening and loved to brag about his prized tomatoes with his brother Allie. Rick also loved to cook and was famous for his flapper pies that he would make for family and friends. There was always a fight about who would have that last piece. Rick also canned relish, jam and beets and took on any other recipe that sparked his interest.
We lovingly called him Grumpy Rick and Oscar the Grouch. As far as he was concerned, a spade was a spade. Rick loved to talk politics, sports or just about life in general. He stood hard and firm on what he believed, had a heart of gold and would do anything for anyone.
His number one hobby was his two beautiful granddaughters - Hailey and Katelyn. Rick enjoyed playing with them when they were younger and learned to resist pulling his hair out as they became teenagers. He loved them to the moon and back!!!
Not a day will go by that Rick will not be truly missed by all his family and friends.
Rick's favorite bird was the hummingbird. Legend says that hummingbirds float free of time, carrying our hopes for love, joy and celebration. A hummingbird's delicate grace reminds us that life is rich, beauty is everywhere, every personal connection has meaning, and that laughter is life's sweetest creation.
A celebration of Rick's life will be held on Saturday, August 24, 2019 at 01:30 pm at the Badlands Community Facility.
For those who wish, Memorial donations may be made to the Arthritis Society.
Courtney-Winters Funeral Home in care of arrangements.