At the start of every year, it is a tradition in The Drumheller Mail newsroom to look back at our biggest stories of the last twelve months. These are the stories that defined our community in 2018, the news items which were the most read and most talked about developments in Drumheller. We've prepared a list of some of our most popular stories of the year (the ones which 'reached' the most amount of people online), and from our Facebook page we've included the total number of readers, the number of reactions (comments and 'likes'), and the number of times the article was shared with others. This year in review is essentially a reader's choice of The Drumheller Mail's most important stories of 2018, and we want to thank all our readers who read and support this newspaper and will continue doing so into 2019.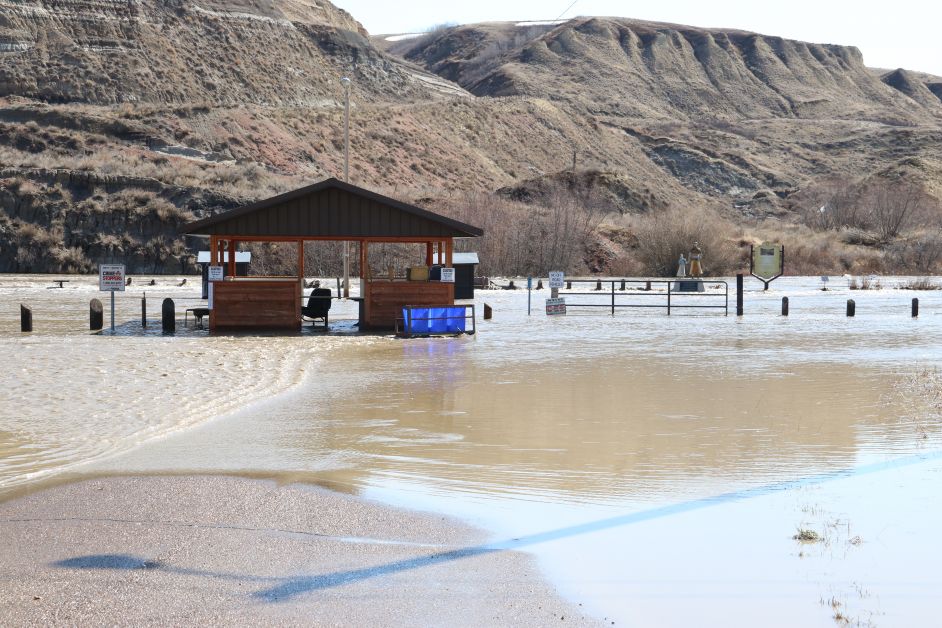 #1. The spring flood and evacuation of Wayne
Reach: 11,773
Reactions: 55
Shares: 227
It's a recurring story for this valley since it was first settled on the banks of the Red Deer River, which continued to shape our lives in 2018. A local state of emergency and a mandatory evacuation of the small community of Wayne was our top story of the year, and for good reason. Annual spring flooding is a continued worry for residents here and 2018's flooding threatened to wash away the 11 bridges connecting Wayne to Drumheller. There is some hope in Drumheller's future, as town council is currently hoping significant flood mitigation funding will come through this spring.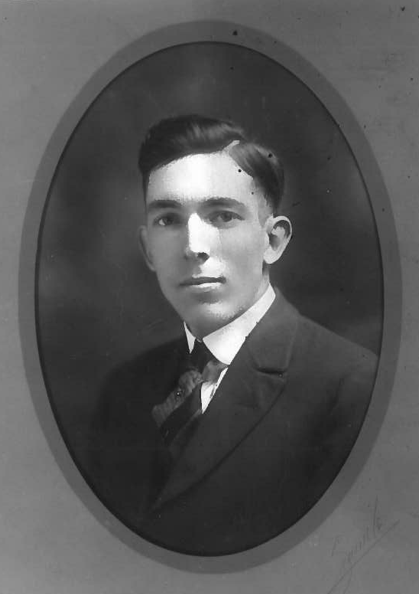 #2. Paranormal investigationin Drumheller home
Reach: 11,182
Reactions: 166
Shares: 155
Whether you believe in ghosts or not, ideas of what happens after death continually fascinates our imagination, as readers were thrilled to see a paranormal investigation take place in their own town. A team of ghost hunters live streamed an investigation as part of the world's largest ghost hunt in late September, from the home of prominent community member Robert Johnston who accidentally took his own life in 1936. While the Calgary team's results from the investigation came up largely inconclusive, the story got the attention of both urban media and local readers.
#3. Canada Day Parade injeopardy, but only briefly
Reach: 11,078
Reactions: 282
Shares: 35
News came in December that the chamber of commerce would not be organizing the annual Canada Day Parade in Drumheller after this year, and the community reeled at the idea. The July 1st parade is the biggest single event attraction for the valley each summer, bringing in tourists and their families from all over the province for free events and activities to celebrate the birthday of our great country. People were heartbroken when news broke, but town administration reacted the following week saying the show must go on and that an independent parade committee will be formed, with the chamber agreeing to assist with the transition. And Canada Day in Drumheller was saved, although we won't know how it will change with a different group of minds at the helm.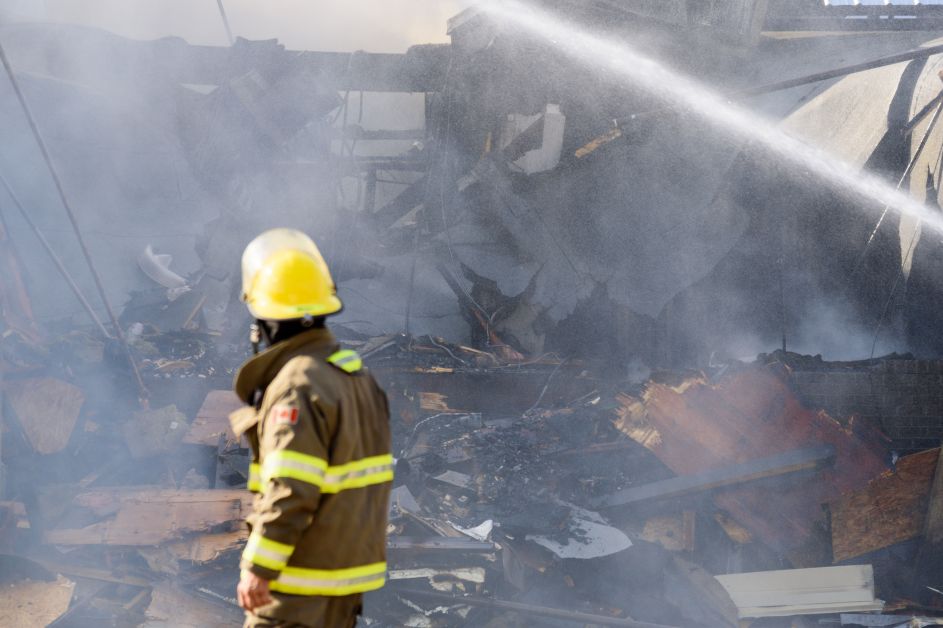 #4. Starland County offices go up in smoke
Reach: 10,504
Reactions: 92
Shares: 86
Fire is never a gentle master, and Starland County was reminded of this in late May when their Morrin offices caught fire. As county employees watched their workplace burn, our readers watched it happen in real time too as the Mail published photos and video from the disaster. The fire, which was from undetermined causes, caused staff to take up residence in the Munson fire hall before moving back to temporary offices in Morrin in the fall. The county expects it could be there for at least two years as they look at how to restore the building.
#5. Millionaires overnight
Reach: 10,474
Reactions: 245
Shares: 34
Many of us take the gamble and buy lotto tickets each week, but we know the odds of it happening to us are impossibly low. But not for a Drumheller family, who won big in the Lotto 649 in August when they won $9.6 million. Aaron Johnston and his parents split their winnings and were quoted as saying they can finally pay off all their debts. We aren't sure where the family is at now, but we can only imagine it's somewhere warm.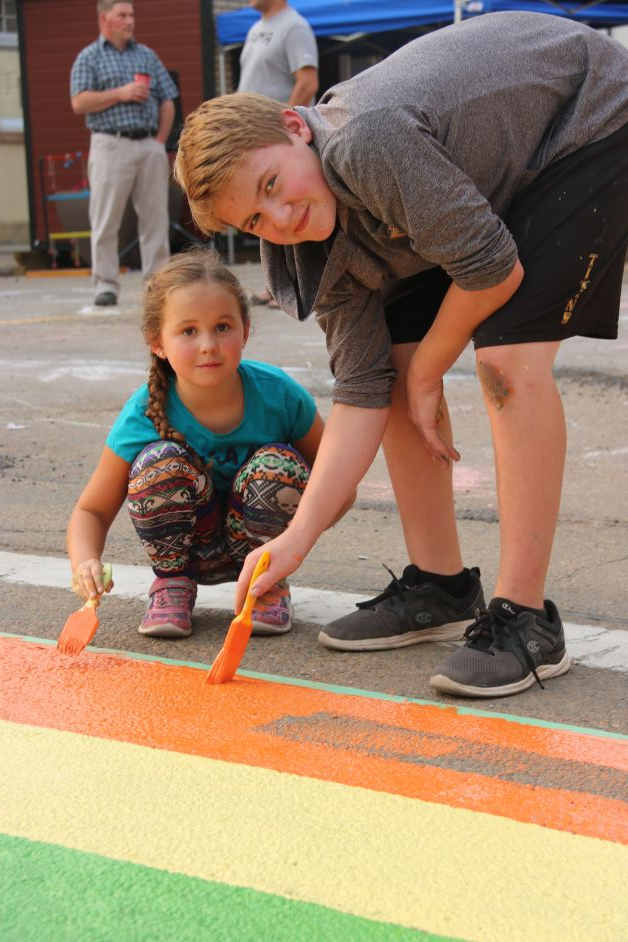 #6. Drumheller shows its pride
Reach: 10,195
Reactions: 511
Shares: 52
Town council and the local pride association surprised residents with the announcement in July of a rainbow pride crosswalk downtown. The news caused a considerable reaction from readers, the majority of which were in support of the project but some of whom couldn't understand why Drumheller would hop on the global trend. Unfortunately, the Mail had to closely monitor comments and reactions posted on our social media pages, but when the day came to paint the crosswalk dozens of volunteers came out to help, and it turns out the crosswalk was not the end of the world as some reader's thought it would be.
#7. Yellow vest movementcomes to valley
Reach: 9,558
Reactions: 205
Shares: 135
Closing out the year, talk about supporting Alberta oil and making the province's needs clear to the federal government was one of the top stories not just in Drumheller but throughout Alberta. Convoys and rallies were hosted from Grande Prairie to Medicine Hat. Protestors in Drumheller got together on December 23 to voice their support of the oil patch, while also rallying against immigration policy amid other issues. The video and story from the protest was a hit for our online readers who couldn't be there to have their voices heard.
#8. Council responds to pridecrosswalk reactions
Reach: 9,390
Reactions: 281
Shares: 48
During the last year, The Drumheller Mail was at the centre of conversation happening in our valley and we're proud our readers regularly choose us as the medium where discussion and developments take place. Town council saw the reaction from news of the pride crosswalk project and decided it was best to show their support of the project and how it makes Drumheller an even more welcoming and open-minded place for visitors in our busy tourist town. They wrote in a letter to the editor, also published online, that "Tolerance is a virtue, and as your Council, we would be proud to say that our community is inclusive and tolerant. We should aspire to be those things, for the betterment of all." Well said.
#9. Downtown plaza announcement surprises town
Reach: 7,766
Reactions: 140
Shares: 66
This year was a huge year for appearances in Drumheller. With a new council, the downtown saw a number of physical changes to their historic buildings: the pride crosswalk, a new dinosaur mural, the festival of lights, and the installation of the downtown plaza. The news that the plaza was coming to fruition came within just a few days before it was installed, and it took both us and our readers by surprise. But everything came together quickly, and for about two months late this summer the downtown was busy with vendors, live music, and other activities every weekend – and all for free. Based on the success of its first year, town movers and shakers expect the event to continue next summer and will be busy looking at ways to improve it this winter.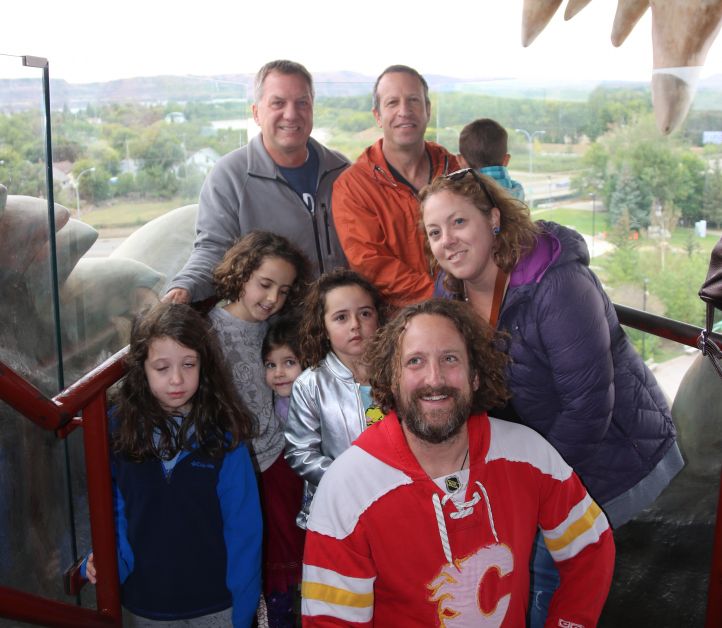 #10. World's Largest Dinosaurwelcomes 2 millionth visitor
Reach: 7,549
Reactions: 95
Shares: 23
In late August, Israeli tourist Eran Rosenthal was the unbeknownst celebrity at the World's Largest Dinosaur as he became the two millionth visitor to climb those 106 steps up to the mouth of Drumheller's favourite mascot – 18 years after it first opened. Rosenthal and his family were given gift packs and the story was picked up by national media. Here's to the next two million visitors to our resident t-rex.