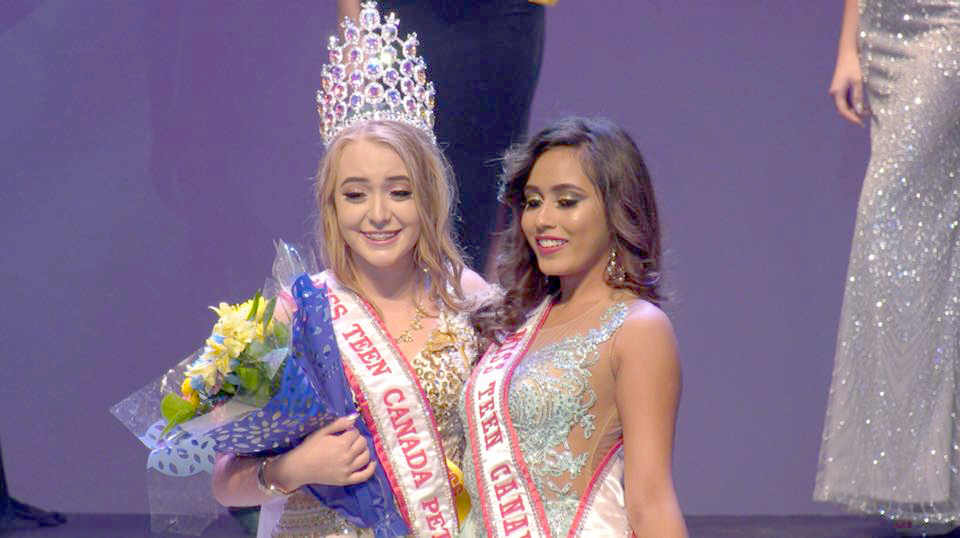 A Lloydminster teen with ties to the valley has been crowned Miss Teen Canada Petite.
Ayden Kosko, daughter of Dave and Stacey has roots in the valley. Her grandparents are James and Lorna Urch. She travelled to the National Competition in Toronto from August 15-25. It was a whirlwind week of late nights and early mornings, but she persevered.
"It was really hard, we had to keep our heads up and keep working to see who was strong," she said. "They wanted to see who is going to survive the best, who is going to want it more."
She showed her strength on August 18 by winning the Regional Competition and being crowned Miss Teen Alberta Globe. She moved on to the national pageant and worked her way to the top. She says the pageant helped to build her up.
"I have more confidence and am better at public speaking, that's for sure," she said. "I was confident before, but this just changed my whole perspective on it.
One of the biggest highlights was the camaraderie among the competitors and the bond they made.
"One of my best friends was in the pageant too, and she won Miss Teen Canada Globe, it is really cool because we are really close now. We hope to do a student exchange because she is from Quebec,".
With her position comes responsibilities. Ayden says she is expected to make a number of personal appearances, sharing her experience and knowledge.
"I have been asked by a modeling school to do a talk, and I have been asked to present at some other schools here to talk to girls about confidence," she said.
She will also get an opportunity for new experiences including a cruise in Mexico and has been invited to Fashion Week in Toronto. She will represent Canada in the Miss Petite International Pageant.
She is thankful for her opportunity and hopes others can have the same experience. She offers her advice and knowledge to others wishing to have the pageant experience.
"If anyone is interested and wants to do this, they can contact me through my Facebook," she said.