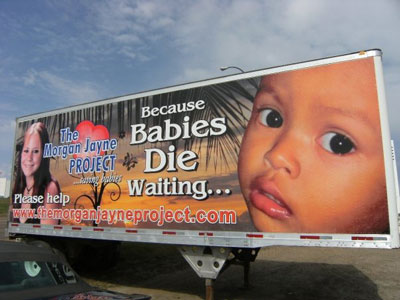 The story of Dallas Martens is the story of love, altruism, hope and dedication.
    It all came to a tragic halt as the man from Martensville, Saskatchewan, who committed to the Morgan Jayne Project and Familias Saluables, was killed tragically in a robbery, shocking the small island of Roatan, the international community, and here in Drumheller.
    "The world will be an emptier place without him," said Fred Makowecki.
    Dallas and his wife Krissy happened on the Morgan Jayne Project after travelling to Roatan and seeing the clinic and project working on the front line of AIDS prevention with children. The couple, not married a full year began working on behalf of the project and soon staged a fundraiser in their home community.
    In July, they took a giant leap and moved to Roatan to stay a year, and to work in the clinic. They were planning to adopt Baby Will, a baby brought back  from the brink of death. The couple fell in love with the boy during their visit at Christmas in 2008.
    The tragic news of the passing of Dallas came to Makowecki via e-mail from Valerie Nelson, the Canadian woman who perates Familias Saludables, the Morgan Jayne Infant Care Centre and administers the Morgan Jayne Project in Roatan.
    On Friday evening, the couple was out to celebrate their first anniversary.  They went to look at a property to buy and possibly stay on the island, when they were approached by masked men. Dallas was shot and killed instantly.
    Dallas was one of the sweetest, kindest men I knew," said Nelson in a letter to supporters and friends.
    News of the tragedy has hit hard in Drumheller. In May when Nelson visited the valley, Dallas and Krissy were here and met many local supporters of the Morgan Jayne Project.
    Makowecki said many in town followed the Martens' family story as they moved down, helped to open the Infant Care Centre and then they planned to adopt Baby Will. Makowecki has heard from many involved with the project who are saddened and moved, and want to know what they can do to help.  He praises the community's generosity, and willingness to get involved.
    "It really pains me, he was a dad and a husband of just a year, and he was senselessly murdered, It's all so sad," said Makowecki. "They are perhaps the most giving caring people I have ever met."
    Through this tragedy the project marches on. Mackweki says Dallas committed to the same cause as many others in the community who have given to the Morgan Jayne Project.
    "We want to make sure Dallas is remembered as we continue on the same efforts to save babies."