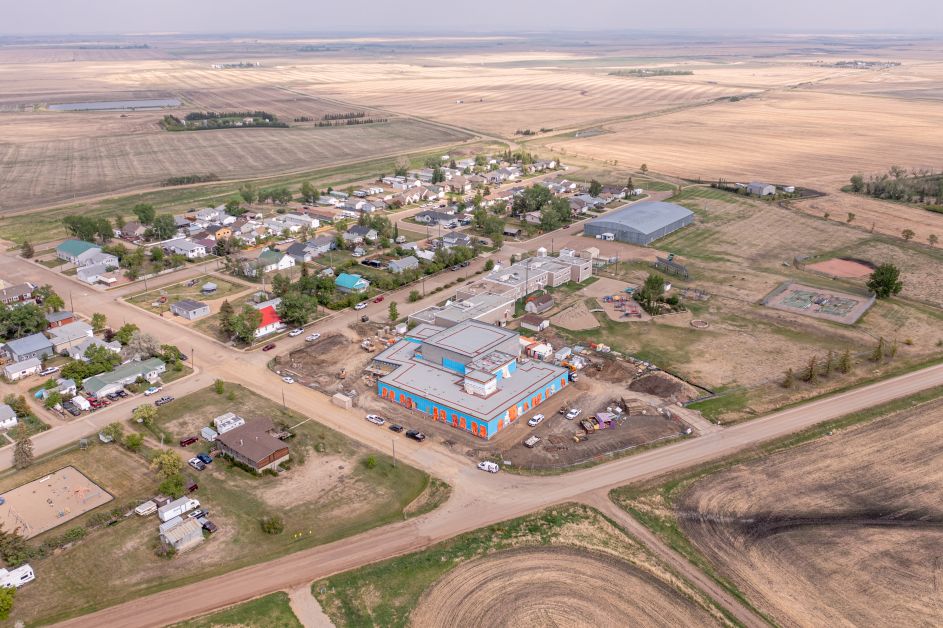 Friends of Morrin School Council (FMSC) were awarded $25,000 from the Rural Communities Foundation grant, which will be used toward the renovation of the original school gymnasium into a community and school hub as part of the new Morrin School build.
It is anticipated the community and school hub will be used by students, local organizations, and the community for various uses.
FMSC was formed in 2020 by Village of Morrin community members to fundraise to support development of the new school.
A total of three fundraising goals were set-to include bleacher space in the new gymnasium, expand the new library, and create a community space. Through various fundraising efforts the organization has raised a total of $694,909.30 towards these goals.
While the library expansion and bleacher space have been fully funded, the community hub has fallen a little short, with about 55 per cent of the $248,000 goal realized.
With an agreement between the community and Prairie Land School Division (PLSD) a breezeway will connect the new Morrin School to the old gymnasium.
The space will be used to allow students to take automotives, shop, carpentry, and industrial arts classes, and will also allow space for community members, including 4-H, arts and recreation, meeting spaces, and other activities.