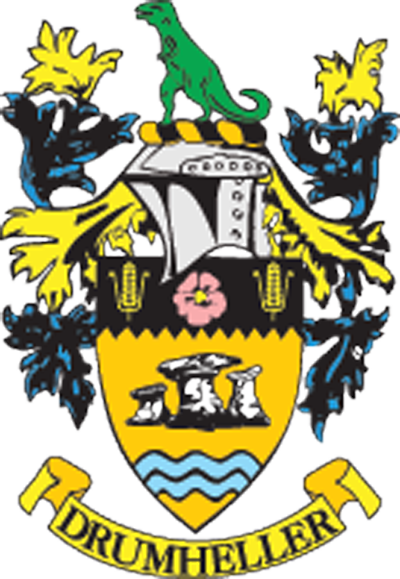 Council Overview
Information from Drumheller
Town Council Regular Meeting
Monday, July 20, 2020
Council adopted the minutes from the July 6 Regular Council Meeting.
***
Staff Sergeant Ed Bourque provided a presentation on police survey trends. High areas of concern include break and enter, drugs, property crimes vandalism, and theft from vehicles. They are looking to align the annual performance plan with issues identified by the public in the survey. One issue is police visibility, having a presence in the community and schools and they are implementing measures to address this. They are looking at partnering with neighbouring detachments to increase visibility and adding bike and plainclothes patrols.
***
CAO Darryl Drohomerski provided an update on COVID-19. Drumheller was upgraded to a "Watch Community" because of the larger spread of cases. This is when there are more than 10 cases in a zone or a ratio of 50 per 100,000 or greater. As of Monday evening, there were 13 new cases in Drumheller. He noted many people have 'pandemic fatigue' and people are not being as stringent in adhering to the protocols. He recommends people wear a mask in public areas, cover mouth and nose when you sneeze, wash hands, use an alcohol-based sanitizer, and maintain social distancing. If you have symptoms go to www.albertahealthservices.ca to see if you require testing, or call 811. They are doing testing at the Drumheller Health Centre Monday through Friday by appointment.
***
Council passed first reading Bylaw 14.20 to amend the Municipal Development Bylaw to change a portion of the East Rosedale Industrial area from Industrial Development to Industrial Development/Compatible Commercial Development area. There is interest from an individual to develop a tourism-related attraction. A Public Hearing for the bylaw will be held on August 4.
***
Council passed the first reading of Bylaw 15.20 to change the land use bylaw of the same portion of land above from Medium Industrial District to Direct Control District.
***
Council approved a request for decision to defer property tax payment without penalty from August 31 to November 30 as a result of COVID-19 pandemic and associated economic challenges. These are for property owners who normally pay taxes in a lump sum before August 31.
***
Council passed a motion to submit an Asset Management Capacity-Building Cohort Application - jointly offered by Rural Municipality Association, the Alberta Urban Municipality Association, and Infrastructure Asset Management Alberta. The Town of Drumheller commits to incur travel and accommodation charges associated with the Cohort Training and understands these will not be reimbursed. The Town of Drumheller recognizes participants may be asked to work with the project team to provide at least one meeting space to hold a meeting. The Town of Drumheller will commit three people for training for the purpose of learning:
• Establishment and development of an internal Asset Management Team.
• Development of an Asset Management Policy.
• Development of an Asset Management Strategy.
***
Council also passed a motion to direct staff to apply for the Federation Canadian Municipalities Municipal Asset Management Program for Palliser Regional Asset Management project. Further, it committed $5,000 from its operating budget toward the cost of this initiative for training and data conversion (scanning and organizing drawings and records into a format usable for a GIS-based asset management system).
***
Council passed third reading of Bylaw 13.20 the Residential Development Incentive Program. This would offer tax abatements for up to three years on qualifying single-family residential developments and multi-unit residential developments.
***
Administration presented their semi-annual reports. Mr. Drohomerski noted many of the projects that were expected to be completed in the first six months of the year had been deferred or took longer because of the staffing resources Involved.
***
Councillor reports were presented for information.
Complete minutes from council meetings can be found at
www.drumheller.ca once they have been adopted.