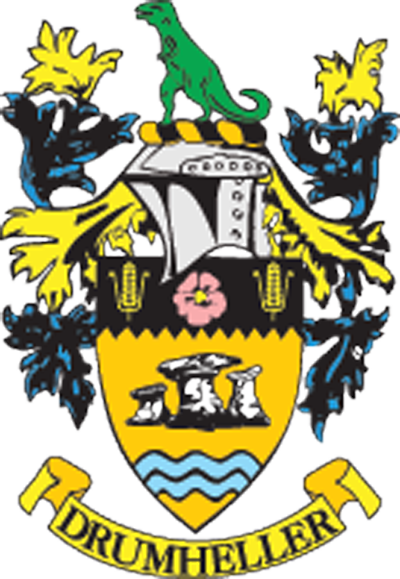 Council Overview
Information from Drumheller Town Council Regular Council Meeting
Monday, October 3, 2022
Drumheller Mayor Heather Colberg opened the meeting and made several opening announcements.
Deputy Mayor Tom Zariski was nominated as Volunteer of the Year for Alberta Golf, as well as the Alberta 2022 Minister's Seniors Service Award for his work on the Drumheller and District Senior's Foundation; Councillor Zariski attended a special awards ceremony for the Seniors Service Award on Tuesday, October 4.
Mayor Colberg congratulated members of the Drumheller, East Coulee, and Rosedale fire departments for their achievement at the 2022 FireFit Challenge.
She also congratulated former Fire Chief Bruce Wade for his 43 years of service on the fire department. He was presented with a special, commemorative axe in recognition of his years of service, and members of the three halls joined council in sending off their former chief into retirement.
***
Communications officer Erica Crocker presented council with the Ethelo 2023 Budget Consultation and Satisfaction Engagement. The survey was open to Drumheller residents over a six week period, between August and September, to help council gather input about budgeting and service priorities.
The online platform saw a total of 2,115 visitors during this time. A total of 359 participants responded to the survey online and two paper submissions were received. A majority of respondents were women, between the ages of 35 and 44 years of age, and residents for at least 10 or more years.
Based on survey results, residents saw Road Construction and Repair, Emergency and Protective Services, Parks, Trails, and Playgrounds as the top budget priorities for 2023, followed closely by Recreation, Arts, Events, and Culture.
***
Chief Administrative Officer (CAO) Darryl Drohomerski announced demolition of three properties which were purchased as part of the Floodway Buyout Program was awarded to McColman & Sons Demolition for a total of $145,094. A total of three bids were received.
Demolition and remediation of each site is expected to take approximately two weeks to complete; McColman & Sons is currently in the process of completing the old Drumheller Hospital demolition.
***
CAO Drohomerski presented council with a request to begin expropriation proceedings for two parcels of land along the north bank of the Red Deer River to facilitate repairs to the Star Mine Suspension Bridge. (See story Page 2).
***
CAO Drohomerski presented council with a request to appoint six community members-Courtney Bell, Josh Bhikoo, Tyler Eddy, Becky Kowalchuk, Barbara Lubinski, and Lisa Orton-to the newly formed CN Fundraising Task Force for a term ending February 28, 2023.
Council unanimously approved the appointments of these community members.
***
Director of Corporate and Financial Services Mauricio Reyes presented council with a request to establish reserve bid values and terms for the 2023 Tax Recovery Public Auction, which is scheduled for January 27, 2023. In previous years the reserve bid amount has been set as the assessed value as of July 1 of the current fiscal year; it was recommended council set the reserve bid amounts as of July 1, 2022.
Council unanimously approved.
***
CAO Drohomerski presented council with a request to award the lighting portion of the Drumheller Airport Rehabilitation Project.
Council partially awarded only the paving portion of the project in April, holding off on the lighting portion due to significant cost overages. In July, Alberta Transportation confirmed an additional $152,051 in funding under the Strategic Transportation Infrastructure Program Community Airport Program (STIP-CAP), which will cover 75 per cent of the overall cost. Border Paving Ltd was awarded the project in the amount of $336,650.
Complete minutes from council meetings can be found on www.drumheller.ca once they have been adopted.