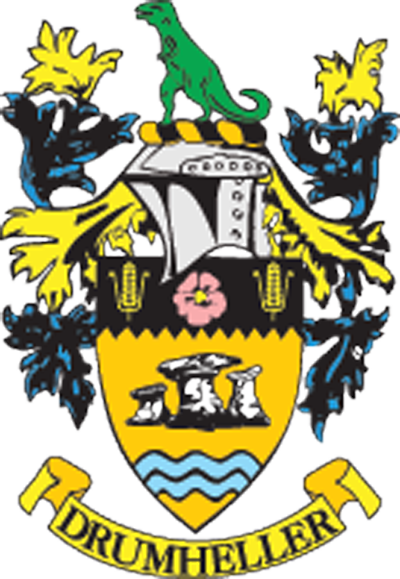 Council Overview
Information from Drumheller Town Council Regular Council Meeting
Monday, October 24, 2022
Mayor Heather Colberg opened the organizational and regular meeting.
Councillor Crystal Sereda announced Travel Drumheller is holding a Destination Development Plan at the Badlands Ampitheatre on Wednesday, November 2 at 6 p.m. to help guide the development and management of tourism for the next two decades.
***
CAO Drohomerski presented council with two requests for decision to amend the Municipal Development Plan (MDP) bylaw and Land Use Bylaw (LUB). There are sections in both documents where design figures for the flood mitigation project no longer apply due to design changes the program underwent in June 2022. This amendment will update these figures.
Amendments to the LUB will also add or amend regulations for various uses. This includes adding a new Neighbourhood District for Manufactured Home Parks; CAO Drohomerski noted, while there are three mobile home parks already, there was no specific Neighbourhood District.
Council gave first reading and set a public hearing date for December 5; an Open House will be held at the BCF on November 17 in alignment with the Drumheller Resiliency and Flood Mitigation Office (DRFMO) berm open house.
***
CAO Drohomerski presented council with a request to add a portion of two parcels of land in Nacmine, previously purchased for the flood mitigation project, to the existing Environmental Reserves. The two properties were acquired by the Town in 2020 for berm construction. There are two small portions which are considered too close to the berm footprint, and it was recommended these be added to existing Environmental Reserves.
Council passed all three readings with consent.
***
DRFMO project director Deighen Blakely gave an update on the Downtown Dike, which will run from the Gordon Taylor Bridge to Schumacher's Corner at 5 Street East and Riverside Drive. The tender was cancelled earlier this year due to high bid costs and, since then, potential cost saving measures have been examined. Engineering teams are now starting work on the berm's redesign and will take further cost savings and public feedback into consideration during this process.
Two alignment options have been identified for further consideration-the first option would see the full closure of Riverside Drive and 5 Street East, from 3 Street to 4 Avenue, while the second option would see no changes to Riverside Drive and use of a large retaining wall to fit the berm into restricted space beside the roadway.
The updated design will be presented at the November 17 public information session; design options will be brought forward at the December 5 council meeting for final decision to allow DRFMO to move forward in preparation for tender, and construction.
***
Director of Infrastructure Services Dave Brett presented council with a request to replace one of its four wheel drive backhoe loaders.
Council awarded the supply and delivery to Brandt Tractor Ltd. for a total of $285,363 less the trade in value of $20,000 for a total cost of $265,363 excluding GST.
***
Economic Development manager Reg Johnston and Director of Corporate and Community Services Mauricio Reyes presented council with quarterly updates on their respective departments.
Mr. Johnston shared an update on the Triangle Plaza-significant construction has been completed over the last quarter; a soft opening is anticipated for the Festival of Lights; washroom and stage canopy are in development. He also provided an update on the Housing Strategy, which was presented at the October 17 Committee of the Whole meeting (see story Page 2).
Mr. Reyes shared updates on the Parks and Recreation Master Plan, and Poverty Reduction Strategy. The master plan is currently in the engagement phase and is anticipated to be completed by spring 2023; a Request for Proposal for the Poverty Reduction Strategy received two submissions which were both above the approved budget-these are currently being evaluated and next steps will be undertaken prior to being brought back to council for approval consideration.
***
Council adjourned the meeting to a closed session.
Complete minutes from council meetings can be found on www.drumheller.ca once they have been adopted.