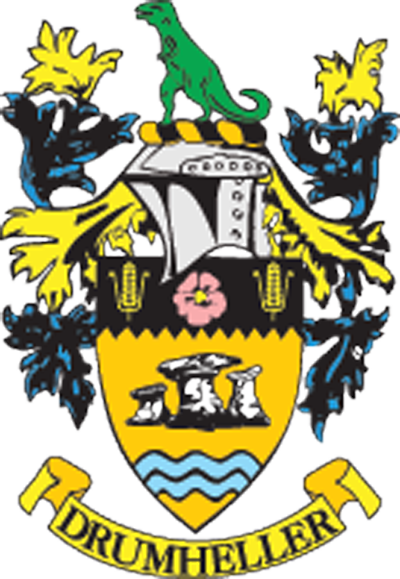 Council Overview
Information from Drumheller Town Council Regular Council Meeting
Monday, July 4, 2022
Mayor Heather Colberg opened the regular council meeting and thanked the volunteers and everyone involved in helping with Canada Day 2022.
***
Chief Administrative Officer (CAO) Darryl Drohomerski presented three road closure bylaws for first reading. He explained these closures are to transfer ownership of road right-of-ways in Newcastle and Midland from the province to the Town for flood mitigation berm construction.
The first closure is for a surplus of land along Riverside Avenue West in West Newcastle. Although there are two homes within the area, the closure will not affect parking or access for residents or garbage services.
The second will close a right-of-way along 10 Street West and 2 Avenue West in East Newcastle. This closure includes a large parcel with utility lines in a large natural area along with an alley right-of-way, though there will be no changes to utility services or access.
The third closure in Midland is for the right-of-way along the former railway line along North River Drive and 25 Street NW to complete the construction of the berm in Midland. This closure will not impact access along either North River Drive or 25 Street NW.
First reading of all three road closure bylaws was passed and a public hearing was scheduled for Tuesday, August 2.
***
Community Development and Social Planning (CDSP) manager April Harrison presented council with a request to partially fund a temporary three-year Ending Working Poverty Project Coordinator position. Ms. Harrison applied to participate in the Ending Working Poverty project and was approved by Tamarack, which will secure $20,000 in funding per year for three years; it is being recommended for the Town to allocate $97,000 over a three-year term to fund the position, which includes related costs such as cell phone provision, training, to an amount of approximately $5,000.
***
Quarterly reports from the Town departments were presented to council.
Director of Corporate and Community Services Mauricio Reyes noted there has been an increase in use at the Badlands Community Facility (BCF) and Aquaplex over 2021; the Drumheller Memorial Arena was not included in the report. A total of 9,462 people have used the Aquaplex in 2022 compared to 1,463 people in 2021, and 13,149 people have used the BCF compared to 734 people in the previous year.
Director of Protective and Emergency Services Greg Peters shared the Town is currently looking to hire a full-time Fire Chief, and a job description has been posted.
***
Mark Steffler gave an update on the Flood Mitigation program. A total of 10 properties identified for buyouts in Rosedale and Nacmine have been purchased and relocations and, or demolition is underway. There were four properties in Lehigh purchased in 2022; two properties were purchased in previous years, and 11 remain. Removal or demolition is expected to begin in July.
Berm designs for Midland, Newcastle, North Drumheller Grove Place, and Willow Estates have been optimized, reducing the top width and freeboard due to cost escalations. Tenders were posted in late-June and will close July 12.
Complete minutes from council meetings can be found on
www.drumheller.ca once they have been adopted.