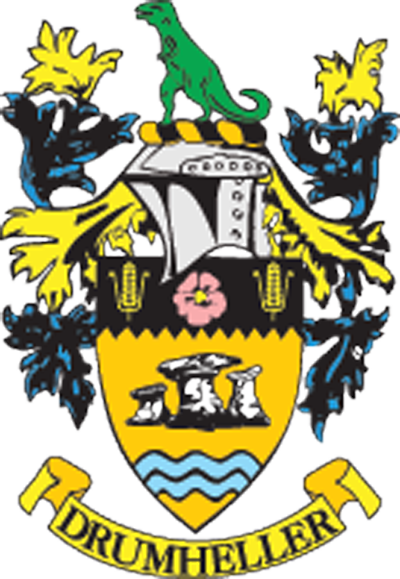 Council Overview
Information from Drumheller Town
Regular Council Meeting
Monday, May 11, 2020
Council renewed its declaration of the Local State of Emergency for 12 p.m. May 5, 2020, due to the COVID-19 pandemic. This is to coincide with the province's planned reach of the economy..
***
Mayor Heather Colberg declared May 17-23, 2020 National Public Works Week in Drumheller.
***
Council adopted the minutes of Special Council meetings on April 20 and May 4 and approved the minutes of the April 27 Regular Council meeting.
***
The Dragons presented at Council Monday night. The Dragons were established in 2002 with the objectives of helping student-athletes to achieve their academic endeavours through sport while building the foundations for a strong community. Drumheller is the third smallest community supporting a team in Alberta. In the last three years, 23 players have received post-secondary scholarships with a value exceeding $3 million. The Dragons are active volunteers and contribute to the community and raise funds for local groups. In light of the COVID-19 pandemic, the team is at risk of losing major fundraising and sponsorship revenues. This coupled with public health restrictions possibly influencing attendance numbers. Blair Christianson notes the future is sustainable and they are looking at different ways to create a year-round hockey destination and sports destination by becoming a spring camp and tournament destinations, summer hockey camps, and the Drumheller Dragons Academy. He said the team was making progress in becoming a profitable team, however, the Coronavirus has set them back. The team has to submit an intent to play for the 2020-2021 season and asked for a one-year abatement of ice rental. This would help the Dragons remain an economic driver for the town.
***
Council renewed its State of Local Emergency to remain in effect until May 19. Director of Emergency Management Darwin Durnie gave a brief update on where they are heading. The effort has gone from a defensive approach to a risk management strategy. Director of Protective Services Greg Peters will be installed as incident commander going forward. He recommended council continue with the State of Local Emergency during the relaunch. Zariski expressed he feels the relaunch by the province is premature. Councillor Jay Garbutt expressed the decision to reopen is an economic and political decision and not a scientific one and recognized the effort the Town of Drumheller took made a difference in slowing the spread in the community.
***
Council passed all three readings of the 2020 Mill Rate Bylaw. 10.20. The town's assessment dropped by about 2 per cent to $915,698,700. Council initially anticipated a mill rate of 1.9 per cent, however with a drop of assessment this amount would fall short about $180,000. Council approved the mill rate increase of 1.9 per cent, committing to make up the shortfall through prudent budgeting, drawing from reserves, or funding it through defunding amortization rather than increasing the mill rate.
The residential mill rate for Drumheller property tax was set at 8.3196 mills. And the non-residential mill rate was set at 13.52149. Including the Alberta School Foundation and the Drumheller and District Foundations requisitions, the total mill rate for residential property is 11.56901 and the total non-residential mill rate is 17.81293.
***
Council adopted the 2020 capital budget. The capital expense in 2020 totals about $43 million, and I made up of about $2.5 million carried forward from 2019, about $7 million in new projects in 2002, with about half coming from grant dependent requests, over $19 million in 2020 for expenses related to the Resiliency and Flood Mitigation programs, and more than $14 million as possible economic stimulus projects should funding become available from higher levels of government. Council was able to whittle away about $900,000 in expense by delaying projects for a year and agreed to put the funds in a new reserve for COVID 19 response.
Complete minutes from council meetings can be found at
www.drumheller.ca once they have been adopted.