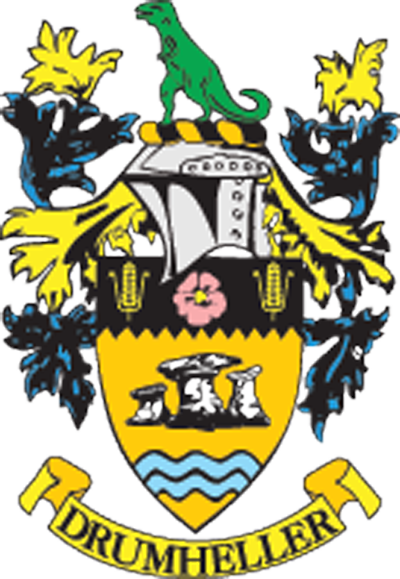 Council Overview
Information from Drumheller Town Council Regular Council Meeting
Monday, January 9, 2023
Drumheller Mayor Heather Colberg opened the first regular council meeting of 2023.
She thanked those residents who attended Coffee with Council earlier in the day and reminded listeners these events are held every second Monday of the month and give residents the opportunity to speak with members of council.
Councillor Patrick Kolafa was sworn in as Deputy Mayor for the months of January and February.
***
Chief Administrative Officer (CAO) Darryl Drohomerski presented council with a request to appoint community member Jason Jede to the Municipal Planning Commission (MPC) for a three-year term expiring January 31, 2026.
Council unanimously passed the motion.
***
Director of Protective Services Greg Peters presented council with a request for council to give second reading to the new Traffic Bylaw. The existing Traffic Bylaw is outdated and is in need of revision as the current version came into effect some 20 years ago.
There have been two separate public consultations held regarding the proposed new bylaw.
Council moved second reading and held discussions and offered suggestions regarding some of the proposed changes. Administration was directed to bring back the proposed Traffic Bylaw to a future council meeting for third reading consideration.
***
Director of Corporate and Financial Services Mauricio Reyes presented council with a request to consider proposed changes to the Line of Credit Borrowing Bylaw.
The Town currently has a short-term borrowing bylaw which authorizes administration to borrow up to $4 million for short-term financing; currently, the Town has a $2 million line of credit. It is recommended to increase the short-term borrowing limit from $4 million to $10 due to a significant increase in capital expenditures in the previous calendar year.
Council gave unanimous consent and passed all three readings of the Line of Credit Borrowing Bylaw.
***
Recreation, Arts and Culture manager Darren Goldthorpe presented council with a request to support the Badlands Amphitheatre with its annual operations fundraising campaign through its Community Assistance Grant Program. The total grant funding available is $15,000 in cash, and $20,000 for in-kind work.
Representatives of the Badlands Amphitheatre gave a presentation to council at the December 12 council meeting. The requested amount from Badlands Amphitheatre totals $25,000, above the available grant funding currently available in the 2023 budget year.
It was recommended to have representatives return to give an additional presentation to council at the January 16 Committee of the Whole meeting.
Council made a motion to deny the request and further direct the applicant to reapply to the program for specific items not exceeding $5,000.
***
Council adjourned to a closed session.
Complete minutes from council meetings can be found on www.drumheller.ca once they have been adopted.