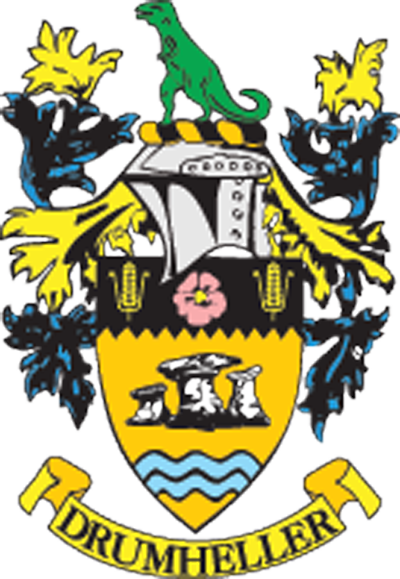 Council Overview
Information from Drumheller Town Council Regular Council Meeting
Tuesday, February 21, 2023
Drumheller Mayor Heather Colberg opened the meeting.
Director of Infrastructure Services Dave Brett provided an update on the boil water advisory which was issued on February 21; following discussions with Alberta Health Services (AHS) the area affected by the boil water advisory was reduced. The boil water advisory was lifted for these areas on Thursday, February 23.
Councillor Tony Lacher was sworn in as Deputy Mayor for the months of March and April.
***
Recreation, Arts, and Culture manager Darren Goldthorpe and Community Events coordinator Alicia Smith provided council with a briefing note on community events for the season up to June 2023.
The department is focusing on five key priorities, which include seasonal activities and events to attract locals and visitors to the community year-round, and enhancing opportunities for economic activity and downtown area revitalization.
There are monthly events planned, which includes events which will be held at the Downtown Plaza; these events are in partnership with Travel Drumheller, Community Business Association, or community volunteers.
Along with special events being planned by the Recreation, Arts, and Culture department, other organizations are also hosting some special events, such as the Badlands Amphitheatre Lightfest and Great Big Weekend concert, East Coulee School Museum Springfest, and the Dinosaur Downs Speedway Demolition Derby.
***
Drumheller RCMP Staff Sergeant Rob Harms provided council with the quarterly RCMP report. Included in the report was an overview of the Next Generation 911, which will provide improved location accuracy for callers, and will give those with hearing difficulties or who are non-verbal a means to text-this is expected to be implemented by spring 2024.
S/Sgt Harms shared the detachment has set goals for each of the current community priorities-Crime Reduction, Community Engagement, and Accountability to Stakeholders-and are beating each of these goals. This includes targeted drug enforcement and education, traffic safety, and increased visibility.
Town Hall meetings were held in Drumheller, Carbon, and Delia, and local RCMP held a successful checkstop campaign in December. Operation Cold Start was also a success, with some 100 vehicles randomly checked during the campaign in the community; of those vehicles checked, a total of 16 were unlocked, and this gave officers an opportunity to speak with those residents about vehicle theft prevention.
Although there was a 55 per cent increase in property crimes-with the biggest contributor being Theft Under $5,000-S/Sgt Harms noted other criminal code offenses saw reductions, with an overall 47 per cent reduction in person based crimes such as assault and criminal harassment (see story Page 2).
Council accepted the report as information.
***
Council adjourned the meeting to discuss third-party proposals and contract negotiations in a closed session.
Complete minutes from council meetings can be found on www.drumheller.ca once they have been adopted.