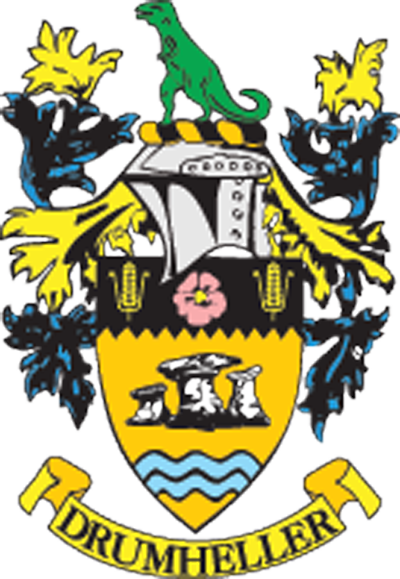 Council Overview
Information from Drumheller Town Council Regular Council Meeting
Tuesday, April 6, 2021
Mayor Heather Colberg announced flags will be flown at half staff on Friday, April 9 to mark the Battle of Vimy Ridge, and welcomed back Councillor Lisa Hansen Zacharuk to the meeting.
***
Council adopted the minutes from the March 15, 2021, Special Council Meeting, and the minutes from the Regular Council Meeting on March 22.
***
Council passed second and third readings of Bylaw 03.21. This is to change the boundary of the Environmental Reserve. This will allow a home at 149 10th Ave SE to meet yard setbacks without significant variances.
***
Chief Resiliency and Flood Mitigation Officer Darwin Durnie provided an update to council. Landowner consultation is continuing with landowners directly affected by the project. He says there have been some setbacks to the design process, but they are making forward progress. By and large, residents are being cooperative, however, there have been some access issues. They have been doing brush cutting at the rescue access sites to allow access for emergency services. They are monitoring spring runoff and it appears nothing is abnormal at this time. They are on schedule to complete work on the rail line.
***
Director of Corporate Services Mauricio Reyes presented the 2021 Capital Budget draft. The Total Capital Budget is $3,843,560 and does not include the Flood Mitigation project, or carryovers. 68 percent of the budget is supported by ongoing grant funding, 29 percent from one-time grant funding, 12 percent from tax-supported municipal reserves, and one percent utility-supported reserves. He noted funding from the Municipal Sustainability Initiative (MSI) will be coming down, and the town is expecting about $3.7 million in the next three years, about a 33 percent drop when compared to previous years. The budget includes $940,000 for the downtown plaza, funded by a municipal stimulus grant. There is also $350,000 for a new water tanker for the fire department and $375,00 for a new grader. Council is planning to invest $1 million into the Street Rehabilitation program. Council has budged $142,000 for the airport runway, grant dependent, and $194,000 for audiovisual upgrades/replacement at the Badlands Community Facility.
***
Council passed three readings of Bylaw 05.21 to authorize the Supplementary Assessment for improvements within the Town of Drumheller for the purpose of imposing a tax.
***
Director of Protective Services Greg Peters provided an update on COVID-19. On Tuesday, April 6, Premier Jason Kenney announced the return to Step One of restrictions. This is due to the rising rates of COVID-19 variants.
***
CAO Darryl Drohomerski introduced Reg Johnstone as the town's new Economic Development Officer.
Complete minutes from council meetings can be found on
www.dinosaurvalley.com once they have been adopted.