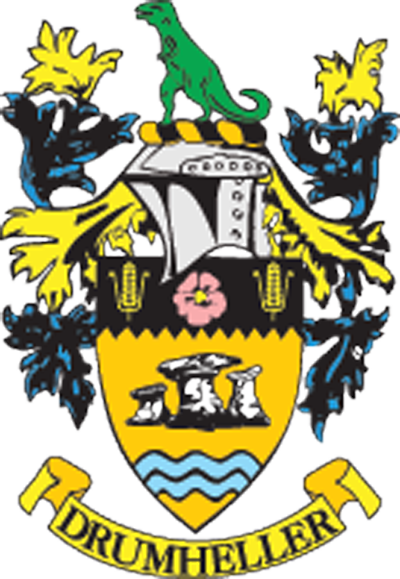 Council Overview
Information from Drumheller Town Council
Committee of the Whole Meeting
Tuesday, October 10, 2023
Deputy Mayor Tom Zariski opened the Special Meeting portion of the Committee of the Whole meeting and immediately adjourned to a closed session to discuss land matters.
Following the closed session, council directed administration to abandon the Notice of Intention to Expropriate pertaining to a portion of the land described as Meridian 4, Range 20, Township 29, Section 10, portion of the northerly 150 feet of the southeast quarter which lies to the northeast of a strip of land 25 feet wide adjoining the Red Deer River, within the North Drumheller hospital berm project area.
***
Rails to Trails Fundraising Task Force Chair Jason Blanke presented council with a financial update for the Rails to Trails project. As of Tuesday, October 10 the task force has raised over $300,000 to support the project, and members of the committee continue to engage with the public.
At this time the task force is looking to fill the position of secretary after its former secretary Lana Philips tendered her resignation; Mr. Blanke also noted the task force, which currently has about 10 members, continues to look for more people interested in joining.
***
Acting Infrastructure Services director Kelcie Wilson presented the committee with concepts for the Rails to Trails Main Station and connector road, which would see the extension of 6 Avenue SE to Railway Avenue East. The Town previously retained Sedulous Engineering to complete a concept for the connector road; two alignment options were reviewed for feasibility to connect 6 Avenue from Highway 56 connect to 2 Street East or 3 Street East.
Upon review it was recommended the most feasible option would be to connect using 2 Street East due to geometry, connectivity, and taking the overall Downtown Area Revitalization Plan into consideration.
Sedulous also investigated options for the Rails to Trails Main Station and presented three options with modern, stone, or wood themed furnishings which would range between $251,066.40 for the wood theme, to upwards of $321,743.50 for the stone theme. This would include a concrete pad, shade structure, picnic tables and benches, a donation wall and trash receptacles. Committee members spoke at length about the estimated costs versus the sponsorship value of the Main Station and deliberated on alternate options.
Complete minutes from council meetings can be found on www.drumheller.ca once they have been adopted.