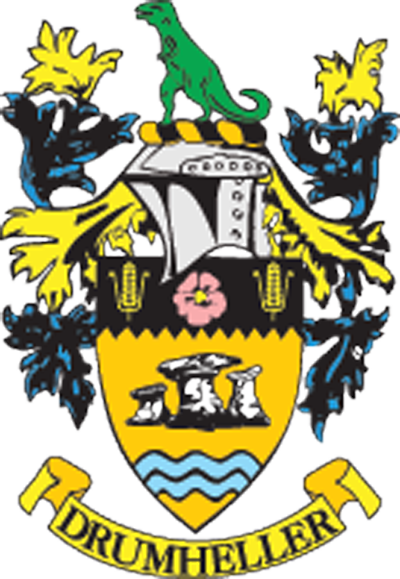 Council Overview
Information from Drumheller Town Council Regular Council Meeting
Monday, November 6, 2023
Deputy Mayor Tom Zariski opened the regular council meeting.
Councillor Stephanie Price was sworn in as Deputy Mayor for the months of November and December.
Councillor Patrick Kolafa congratulated the Bantam Titans and Deputy Mayor Zariski announced the football field will officially be named the Don Robertson Field after Don Robertson who was integral in the formation of the Titans Football Association and who recently passed away.
***
Doug Layton and Kirk Halwin presented the Badlands Amphitheatre Masterplan on behalf of the Badlands Amphitheatre. The project will help deliver the amphitheatre's vision for the future through a collaborative planning process. The Masterplan will build on the legacy of the Passion Play while also adding more programming and extending the season, attracting new markets, more partnerships, and upgrade facilities for a better visitor experience.
***
Council accepted the appointment of Bob Sheddy and Patrick Bonneville to the Drumheller Municipal Airport Commission (DMAC) for a three-year term ending November 2026 to fill two vacancies on the board.
***
Council accepted the appointment renewal of James Foster to the Drumheller Public Library Board for a three-year term ending November 2026.
***
Council approved the Certificate of Approval and Resolution for expropriation of a portion of a parcel located in North Drumheller for the Michichi Creek berm.
Drumheller Resiliency and Flood Mitigation project director Deighen Blakely explained a resolution approving expropriation was passed by council in June 2023 and a Notice of Objection was received from the landowner in August 2023. Since then the Town and the landowner have continued negotiations and have reached an agreement.
***
Corporate and Community Services director Victoria Chan presented council with the 2024 Utility Operating Budget and three-year Utility Operating Financial Plan. She explained water expenses are expected to increase by some three per cent in 2024, mostly due to salaries and benefits due to union contract ratification (see story Page 2).
***
Acting Infrastructure Services director Kelcie Wilson presented council with a briefing note on additional Utilities staffing. Currently the Town's Utilities department provides water services to approximately 15,000 residents in the Drumheller Valley along with surrounding communities of Kneehill County, Starland County, and through the Aqua 7 line according to Ms. Wilson.
Increased staffing levels, which were included in the utility budget council had approved prior to the presentation, will mitigate risk associated with not having the level of certification required by Alberta Environment should the Lead Operator need to be on an extended leave or move to another opportunity. This will create two additional Utility Operator positions, and convert one to a lead role, which will increase wages by approximately $208,180 annually. While this will increase expenses, it will also somewhat offset the amount of overtime required on current staff for call outs on weekends and holidays.
***
Council adjourned the meeting to a closed session.
Complete minutes from council meetings can be found on www.drumheller.ca once they have been adopted.