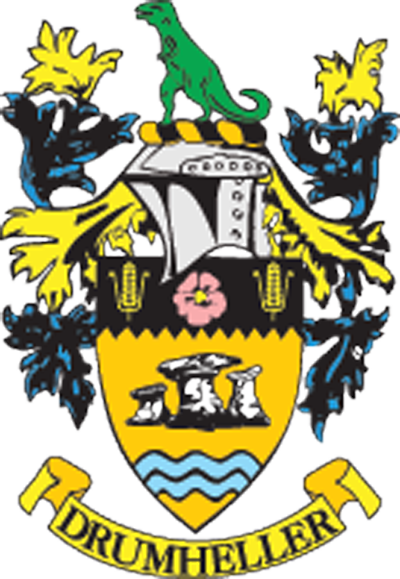 Council Overview
Information from Drumheller Town Council Regular Meeting
Monday, November 15, 2021
Mayor Heather Colberg opened the meeting, reminding the public of the Festival of Lights and tree lighting on Saturday, November 20, and the upcoming flood mitigation meeting on Friday, November 19.
***
Drumheller Fire Chief Bruce Wade provided council with an overview of the Drumheller Fire Department. The Drumheller Fire Department has responded to a total of 168 calls as of November 7, including structure fires, motor vehicle collisions, alarm calls, and medical assist or first response.
There are 44 on-call members among the Drumheller, East Coulee, and Rosedale halls. The department is in the process of putting seven members through additional training to become instructors.
***
Manager of Recreation, Arts, and Culture Darren Goldthorpe gave an overview of the Town's recreation facilities. The Aquaplex, Drumheller Memorial Arena, Badlands Community Facility (BCF) and six baseball diamonds are managed by the department and are used by clubs and organizations for training and competitions, including the Drumheller Dragons, Drumheller Minor Hockey Association, and the Canadian Badlands Aquatic Swim Club. There are also public programs available.
Recreation facilities have faced numerous challenges since March 2020 due to the COVID-19 pandemic; all Town facilities are currently under the Restrictions Exemption Program (REP).
***
Director of Economic Development Reg Johnston explained how the department helps local businesses grow or improve while also growing the number of businesses in the community. They help answer information requests from local or prospective businesses and connect businesses with various contractors and professionals.
The department also works closely with the film industry, including permitting, drone applications, and connecting with neighbouring jurisdictions such as Alberta Transportation for other approvals. In 2021 a total of nine films, ranging from large productions to small music videos, were filmed in the Drumheller Valley.
***
Community Development coordinator Heather Carlson provided an overview of the Community Development and Social Planning department. This department is responsible for events planning and the Family and Community Support Services (FCSS), including seniors and youth programming, and poverty reduction.
The department does collaborative work with various organizations to develop sustainable and locally-driven, preventative initiatives which enhance the wellbeing of individuals, families, and the community. They have helped put together community events such as Summer at the Plaza, and the upcoming Festival of Lights and WinterFest.
***
CAO Darryl Drohomerski presented council with a recommendation for all visitors attending in-person meetings at designated meeting spaces in Town facilities to follow the REP. Visitors must provide either proof of vaccination, medical exemption, or private negative COVID-19 test at all Town of Drumheller facilities; these include the Drumheller Municipal Airport terminal, Public Works facility, and Town Hall where meetings are taking place. This will not impact visiting facilities for business purposes outside of designated meeting spaces.
Councillor Zariski moved to adopt the REP for in-person meetings. The motion was carried with three in favour and two against.
***
CAO Darryl Drohomerski presented council with the revised 2021 Board and Committee Appointments. During the Organizational Meeting, some committees which came into existence in 2020 were overlooked that are part of the Intermunicipal agreements between Drumheller, Starland, Kneehill, and Wheatland counties and Special Areas Board.
Mayor Colberg and Councillor Pat Kolafa will sit on the Intermunicipal Collaboration Framework Committee, Councillor Tony Lacher will sit on the Intermunicipal Development Plan Board, and it was recommended Councillor Zariski join the Drumheller Revitalization Committee as Secretary, as Mayor Colberg sits on as Board Chair.
Councillor Kolafa moved to adopt the revised appointments as presented. Carried.
***
CAO Drohomerski presented council with a request for three appointments to the Drumheller Public Library Board. There is one vacancy and two appointment renewals.
Samantha Haddon and Caleb Brown, who currently serve as Chair and Treasurer respectively, reapplied to the Board having reached the end of their terms, and Jade Scott, who ran for Drumheller Town Council in the October 18 municipal election, applied for the vacant position. Council unanimously voted in favour to appoint the three applicants for a term of three years ending December 2024.
***
CAO Drohomerski presented council with a request to appoint Ester Aginaku to the Community and Economic Development Committee for a three-year term ending in December 2024.
Councillor Kolafa moved to approve the appointment of Ester Aginaku. Carried unanimously.
***
Councillor Zariski moved for council to move into a closed session to discuss flood department activities. Mayor Colberg adjourned the meeting following the closed session.
Complete minutes from council meetings can be found on
www.drumheller.ca once they have been adopted.