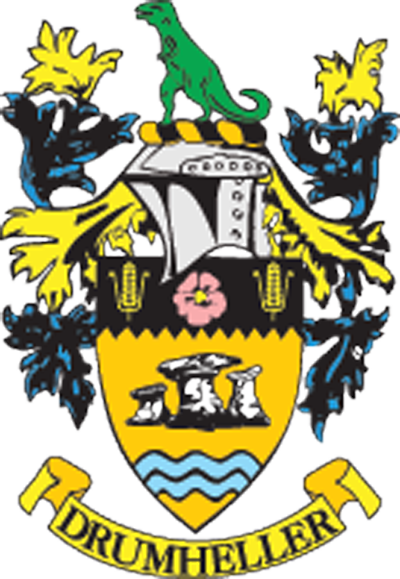 Council Notes
Drumheller Town Council
Regular Council Meeting
Monday, May 14, 2018
Mayor Heather Colberg proclaimed Sunday, May 20 as Drumheller Miners Memorial Day.
•••
Justin Hill, Acting Director of Palliser Regional Municipal Services gave a presentation about Intermunicipal Development Plan and GIS Web Mapping specifically within Drumheller.
•••
Council passed a bylaw to incur indebtedness in the amount of $497,400 for the purpose of Flood Mitigation in Central Drumheller through berm enhancement and construction. The Midland and Newcastle flood mitigation projects were previously approved a few weeks ago.
•••
Chief Administrative Officer (CAO) Darryl Drohomerski presented his quarterly report from January 1 to April 30. He went over topics such as flood mitigation projects within Drumheller, community profile marketing and branding and a downtown plaza strategy.
•••
Director of Infrastructure Services Armia Mikhaiel presented his quarterly report for the Town of Drumheller. He reflected on topics like the Aquaplex Modernization, Elks Building Demolition which will take place in the fall, Ball Diamond Upgrades, the Street Improvement Program, Spring Cleanup, and Water Plant Optimization where the Static Mixer installation was completed on Wednesday, April 4.
•••
Barb Miller, Corporate Services Director, gave her quarterly report.
The Town of Drumheller has been selected to undergo a Payroll Audit which employees are currently focusing on at the moment.
Miller has been working on the Elks Building Demolition with their team, making great progress. The Code of Conduct will be brought forward for council's consideration over the summer. Corporate Services will look back on the Master Infrastructure Plan in the near future.
Budgets, regulatory reporting, and audits have made for a busy few months within the corporate services department. Miller also revealed she is working on a recovery report of the Wayne Flooding earlier in May.
•••
Mayor Colberg urged residents to check out individual counsellor reports online at Dinosaurvalley.com for information purposes.