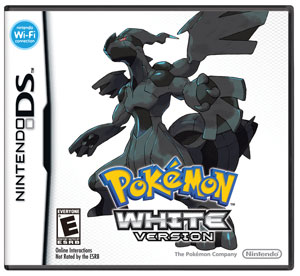 Drumheller will be one of only four Canadian places to host the launching of the newest generation of Pokémon games, when the Royal Tyrrell Museum hosts Pokémon Black and White Day on March 6.

    "Young and old, everyone seems to be excited by Pokémon," says the Tyrrell's marketing coordinator Leanna Mohan.  "We're excited they wanted to host it here," she said, explaining Nintendo seeked the museum out alongside the Vancouver Zoo, Reptillia in Toronto, and the Montreal Science Centre for their Canadian tour.
    Pokémon Black and White, the fifth generation of Nintendo's globally popular game franchise, will be released on Sunday, March 6.
    Fans are invited to the Tyrrell, where the first 100 fans under 18 who sport black and white clothing or Pokémon gear will be admitted for free to the event from 1 to 4 p.m.
    Once inside the Black and White Day Zone, fans will have the chance to check out the new games with Nintendo reps, while those who bring their own Nintendo DS and Pokémon  games can trade their creatures as well as game-play tips and tricks.
    The release of Black and White is highly anticipated by fans, with the Japan release being the fastest selling games to reach 5 million sales. Over 1 million copies were pre-ordered by the Japanese, setting another record, and surely translating to North American audiences.
    Pokémon became a global phenomenon when it was firest released in North America in 1998, spawning dozens of games, over a decade long running television series, trading cards, and countless other memorabilia. The franchise has sold more than 200 million copies of games, total.
    The role-playing games typically follow the protagonist, a "trainer", who seeks and captures creatures called Pokémon to ultimately raise them to battle other trainers and become the most powerful master in the fictional game world.
    Pokémon Black and White will feature 156 new catchable creatures, making the total species 649 with the inclusion of past species.