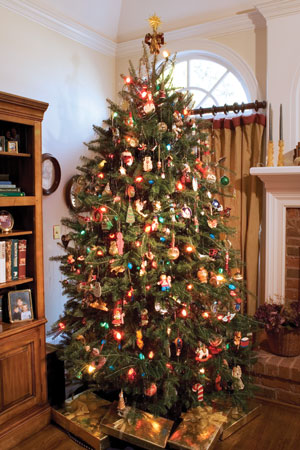 Whether welcome or not, Christmas is upon the valley and while households await decorating trees in their living rooms, some will be decorated at Greentree Mall to benefit the Friends of St. Anthony's Society on December 4.

    Businesses are asked to donate trees and decorations for the Festival of Trees. Then, the public will be able to blind bid on the beautifully decorated works of art to provide funds for a playground at the new St. Anthony's school currently being constructed on North Dinosaur Trail.
    No funding will be provided for outdoor play equipment at the school, and the society hopes to raise $100,000 to cover half the expected costs, with 80 per cent or more hopefully covered by grants.
    A large property will be available to the school when constructed, with plans to utilize all they can for kid's activities.
      "We want an area which allows children to have a free play area, as well," says society president Alexis Peppin. "We're trying to get them the best of the best."
      St. Anthony's expects to move into the new school by April. The society hopes to have the playground in by September 2011.
      People with other Christmas items they wish to donate to the auction are asked to do so by November 26, and can contact Peppin at 403-823-5344.