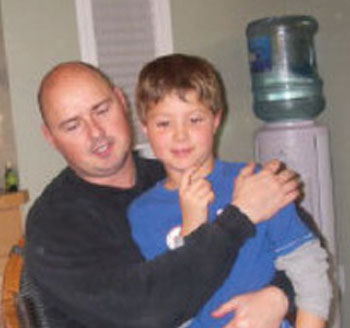 Reports are coming in that the natural gas explosion at a Mexican resort which claimed the lives of two Drumheller residents is now being investigated criminally.
Chris and his nine-year-old son John Charmont were killed in the explosion at the Grand Riviera Princess Hotel in Playa del Carmen on Sunday morning as their family was halfway through a two week vacation.
The two were among five Canadians killed, many more wounded, in what was initially pinned as a natural gas explosion because of decaying matter in a nearby swamp.
Reports in Mexian media say the region's governor wants criminal charges to be laid against the hotel, if investigators find faulty construction is to blame.
Look here for more news as the investigation develops.