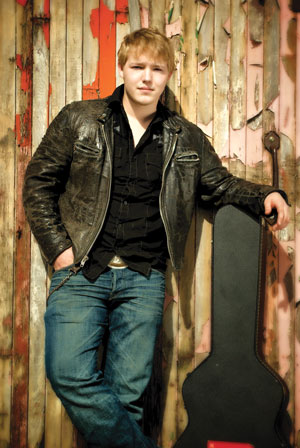 Former Drumheller resident and past Canadian Idol contestant Jaydee Bixby was nominated for three British Columbia Country Music Awards, but was not awarded at the show on Sunday.

    The 34th annual BCCMA Awards Show was held in Coquitlam, B.C. on October 17, seeing country artist Bixby up for Male Vocalist of the Year, Album of the Year, and the coveted Entertainer of the Year.
    "I am so grateful and blessed to have this opportunity," says Bixby,
    He performed live at the award show.
    "It's been such a whirlwind year with a new label and a new album - I am just so thankful to be nominated," said Bixby prior to the awards show.
    He could not be reached for comment afterwards.
    In early 2010, Bixby joined On Ramp Records/EMI where he immediately raced to the Armory and recorded his hit album, Easy to Love.
    Since the May 25 release, Bixby has been on the road from Quebec to Ontario and Western provinces - promoting the new album.
    An artist best known for his work ethic, Bixby has performed over 70 shows in 2010 making him one of Canada's busiest country music acts.
    In between touring, Bixby has begun writing a series of songs with friend John Higgins (of The Higgins) and enjoying some American success with his catchy single, 'Tailgate'.