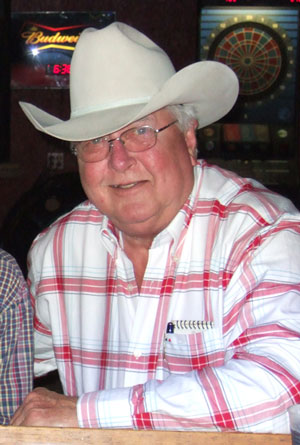 An area man will be offering up his lifetime collection of trinkets, collectibles and antiques to buyers as part of a new television show.

     A new television show is being developed by Cineflix based on the hit American television show called America Pickers, for a Canadian market.  Jim Tilley, who lives on Granger Road west of Drumheller, has been selected to be on Canadian Pickers.
    The concept is simple, a crew visits the homes of Canadians, and scours through their yards, attics, garages and barns looking for items of interest and collectibles. When they find what they want, they make an offer.
    This takes the hosts on a journey of meeting different personalities, unique locales and leaving with an eclectic mix of finds they pick up on the way. The crew's goal is to find hidden gems they can flip.
    Tilley, who has lived in the area for almost two decades, has built a collection of stuff at his home that has lasted a few lifetimes. Some of the items belonged to his grandmother and grandfather.
    He stumbled on the chance of being featured when the retiree called an antique aficionado in Calgary because he wanted to purge his collection.
    "I have just an absolute hockey sock full of things my wife and I collected over the years. Some of it I guess would be considered either memorabilia or collector items, I also have some genuine antiques," said Tilley.
    "I called an antique dealer to get some hints and tips on pricing because we want to sell a lot of it. I called one place in Calgary, and I talked to this one fellow, and he asked, 'how do you feel about being on TV?' I have no problem with that because I worked in the motion picture business for about six years, so I know what it is all about. He gave me a little bit of spiel, and he gave my name to some producers in Toronto. They called me and I sent them a bunch of pictures I have, and they said 'we're coming.'"
    The crew will be at Tilley's place this coming Thursday to pick through his collection.
    "I'll see how much fun it will be when they get here," he chuckles. "I did tell them if they are very interested, to 'bring a big truck and a bucket full of cash.'"
    He hopes to get rid of quite a bit of his collection, but doesn't know how much they will pick, and what price he will let it go for. There are also some sentimental attachments; such as a teacart he remembers his grandmother using, or his grandfather's carpentry toolbox.
    "He was one of the carpenters who worked on the Maple Leaf Gardens in Toronto," he said.    
    American Pickers is produced in association with the History Channel. The Mail did not learn when or on what channel Canadian Pickers will air. A quick internet search shows Cineflix is also filming in the Pincher Creek area and Prince Edward Island.