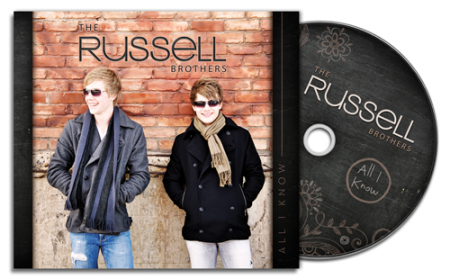 A Drumheller act which made it into the top 14 of 400 at the Calgary Stampede Youth Search has a new album out to accompany it's success.              The valley's Russell Brothers launched their CD last month, July 11, and have big hopes of getting into the business.
    Alex, 18, and Matt, 16, form the two man group.
    Self-described as being of the "roots-pop" genre, younger brother Matt says the demo All I Know contains almost all loves songs.
    "It's mostly about love, girls...  the daily joys in life."
    He compares their music to that of acoustic soft rock contemporaries Jack Johnson and Jason Mraz.
    In the past year the band has being working on their promotion: finishing their demo (recorded in musician Bryan Adam's studio in Vancouver), doing photo-ops, and working on their website (www.russellbrothersmusic.com).
    The business end of the industry doesn't take backseat to creating good music.
    "We'd love for it to be a bit of both, but it's nice to get paid," says Matt.
    Currently, they are booked weekly at Waves Coffee House in Calgary. They perform every Thursday in the month of August.
    In case it doesn't work out, Matt plans on pursuing studies in engineering, and Alex wants his private pilot's license.
    Their music can be listened to on their website, and demo orders can be made there as well.