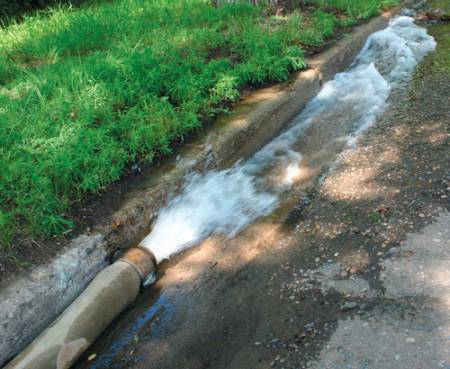 Water discolouration that Drumheller residents and businesses may have experienced recently has the town puzzled as to its origin.
Al Kendrick, director of Infrastructure Services told inSide Drumheller they are investigating all avenues as to what might be causing this issue and are looking for a contractor to do a full investigating on the line in question.
He confirmed the problem comes from the main line from the treatment plant and they have had issues with that particular line before.
"We know it was thoroughly flushed last year and you didn't expect to have any more issues with it for a number of years," he explained.
Kendrick said the problem appears to be intermittent and a few businesses along the main line seem to have experienced the problem.
He confirmed the water is safe to drink, adding that they have re-sampled everything along the line.
If people experience discolouration, he recommends running the tap for five or ten minutes and it should run clear again.