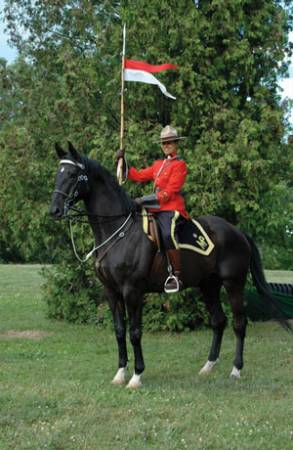 There have been media releases today advising that all the performances of the Musical Ride in Alberta this summer have been canceled due to the horses being placed into quarantine.  
This report is not accurate. 
One of the horses has been diagnosed with a minor illness. That horse has been quarantined and the remaining are under supervision for the next couple of weeks.  To ensure that this illness is not passed on to other horses at various locations, the scheduled performances during this period have been canceled.

The musical ride is expected to resume its engagements prior to the end of July.  The Drumheller engagement is scheduled for Aug 11th and it is "not"  in jeopardy of being canceled at this time.

Proceeds from the Drumheller performances will go to support Big Country Victim Services and the Drumheller Stampede and Agriculture society.