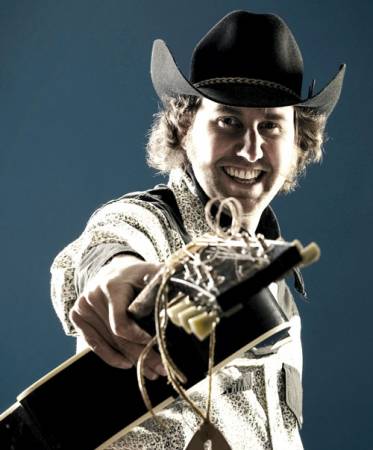 The Old Grouch's Restaurant has a reputation for down home cooking and down home music.
    It was not long ago that recording artist Jaydee Bixby as a youngster would turn up and belt out a tune, and now Alberta recording artist Tim Hus will be releasing his most recent CD at the restaurant Friday, June 25.
    Hus has played in the valley a number of times including at the East Coulee Spring Festival. He is releasing his fifth album, the second on the famous Stony Plain records, founded by Holger Petersen.
    "We have been doing CD release concerts all over the province, but I did want to do one in Drumheller," said Hus.
    While he has never played at The Old Grouch's before, he met Fran Nargang at previous concerts, and she extended an invitation to him.
    "I know it is not that big, but I think we could fill it up and have a good one there," said Hus.
    He is proud of his new release Hockeytown, an album packed with Canadian content.
    "It has all kinds of Canadian cowboy country songs, and the themes go from coast to coast, everything from fishing off the Grand Banks of Newfoundland, to hunting gophers on the prairies, to steel mills of Ontario, to hunting the Sasquatch in the mountains of British Columbia," said Hus. "I called it Hockeytown because that it has a common thread, every town in Canada is a hockeytown."
    He said he has the stamp of approval from one of the biggest legends in Canadian music. Last summer he completed a six week tour with the one and only Stompin' Tom Connors. He wrote much of the material for this album while on tour.
    "We're good friends now, and it was great because every night he would stand up on stage and give me really good plugs like, 'For 30 years I have been looking for a guy that was proud to write songs about our country, and I would sure like to pass the torch out west to Tim Hus,'" said Hus. "He's kind of taken me under his wing, and I think we are going to tour western Canada this summer."
    Before that he will be in Drumheller. He travels with a three-piece band.
    "This way you can get a really close up and personal show at the Old Grouch's," said Hus.