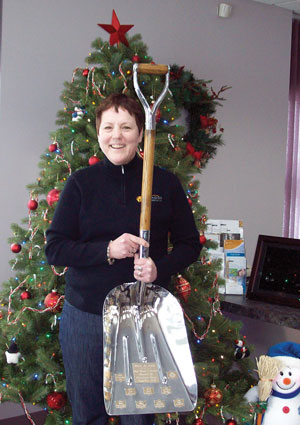 The Hussar Stag Auction  had another great success bringing in just over $50,000 for the Hussar Ag Society.
    The annual dinner and auction took place on November 20 and came away with a great result to keep the Hussar Arena operating through the season.
    "It is for the Agriculture Society. The $50,000 runs our arena for most of the winter," said Ben Armstrong. "It is all community based."
     He says, "The result was a little lower than organizers expected, however it was a great evening with great items donated by supporters of the community."
    Chinook Credit Union was one of the tip bidders. They took home the coveted shovel. This has become a trophy each year for the winning bid. It went for over $2,000. Chinook Credit Union also was the top bidder to have their name at centre ice at the arena. It also went in the area of $2,000.