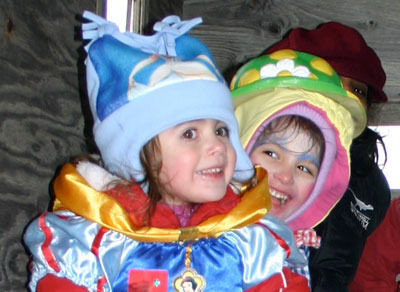 Students and teachers at Greentree School are helping change the lives of vulnerable children worldwide.
    This year UNICEF will give hope to Malawi and Rwanda by raising funds to create safe learning environments. To be able to learn, play and have washrooms with clean water with hand washing facilities.
 "Every child has the right to education, yet millions of children around the world do not have access to schools, teachers or a safe environment," said Nigel Fisher UNICEF Canada president and CEO.
    Greentree Elementary School will be participating by sending home trick or treat bags from UNICEF, with the hopes of collecting as much as possible to support the program.
    "All the children have had discussions with their teachers about how their involvement will impact the children of Africa." said Anne Morgan Principal of Greentree school.
    Over the last three years 750,000 children in Malawi and Rwanda have been helped by Canadian school children. This year UNICEF hopes to reach their milestone goal of $100 million since 1955.
    Since 2005 Canadian children have helped bring 108 classrooms in 39 schools and over 772 "school in a box" kits to Malawi, as well as 4770 desks, 594 classrooms in 54 schools each with girls and boys washrooms with hand washing facilities in Rwanda.