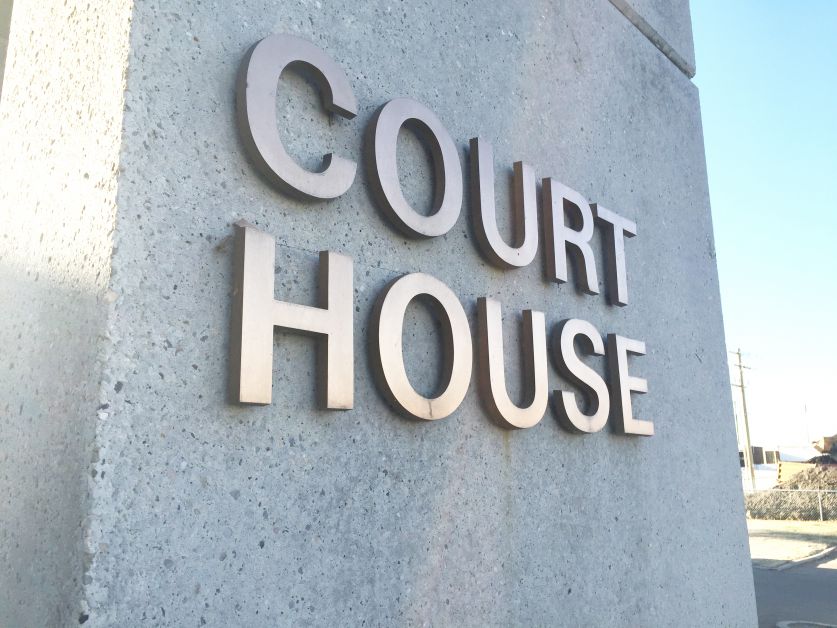 A Sylvan Lake man who was arrested in July 2023 in relation to a stolen truck and ATV appeared by closed circuit television (CCTV) in Alberta Court of Justice in Drumheller on Friday, August 18.
Jacob Vincent, 26, of Sylvan Lake pleaded guilty to two charges-possession of stolen property under $5,000 and breach of a release condition.
The court heard how Three Hills RCMP received a complaint just before midnight on Wednesday, July 19 of a suspicious male and female in a vehicle behind a shop in the Delburne area; the pair had told the complainant the vehicle, a Ford F550 flatbed truck, had broken down.
RCMP determined the truck, along with an ATV, had been previously reported stolen.
Mr. Vincent and the female suspect, who was named but did not appear in court to answer to charges, were arrested without incident. Upon arrest it was determined Mr. Vincent was subject to a release order which included a number of conditions, including a 24-hour house arrest which he breached.
Crown and defense made a joint submission for a 10 day global sentence given the mitigating factor of an early guilty plea and insignificant prior criminal record; it was noted, being a rural property crime was an aggravating factor.
Mr. Vincent expressed his remorse when given an opportunity to speak, and apologized for his actions and "for the court having to deal" with these matters.
The Honourable Justice Shaw accepted the joint recommendation from Crown and counsel. Mr. Vincent, who has been in custody since his arrest on July 19, was handed a 10 day global sentence, using seven enhanced pre-trial custody days. The victim fine surcharge was also waived due to undue hardship.
Remaining charges were withdrawn.