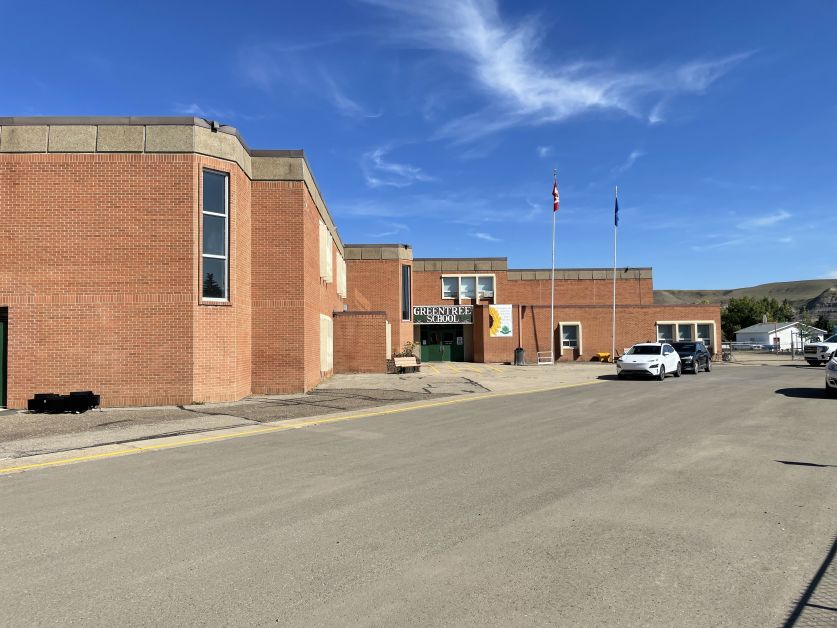 The countdown is on for the first day of the school year, and already the halls at Greentree School are emanating new energy as September 5 approaches.
Principal Shelley Friesen says enrollment at Greentree School has remained consistent and they are looking forward to a fun and learning-filled year.
Friesen says they are once again joined by Mr. Peter Erhman who will be heading up their Strive program.
Greentree School started its Strive program last year. This program offers special needs students a safe environment to learn basic skills for living and curriculum material based on their abilities and learning needs.
"We are very happy to have that as a special class," said Friesen. "Last year was our first year. There wasn't a lot. A lot of the kids are younger in that classroom… last year we did a lot of learning and growing. I know Mr. Erhman is quite excited to do a lot of special activities with them."
The school also welcomes Jennifer Davies, who will be teaching a Kindergarten/Grade 1 classroom.
"She comes from Strathmore and has been here before doing some early intervention work, and we are happy to have her here full-time," said Friesen.
There is also a new addition at the Grade 3 level. Danielle Runzer is joining the faculty. She is coming from Red Deer and has a technology background.
"She is very keen to be working with kids and helping them and having them think, which is fantastic," said Friesen.
"I am hoping to work with Ms. Runzer to see what kind of tech clubs and things like that we can get going," explains Friesen, sharing she hopes to better utilize the Rotary Innovation Centre.
These additions come after the departure of long-time teachers Sue Noy and Sharon Walker who retired.
The school will be continuing with its junior Dynos and mini Dynos after-school sports programs.
"Ms. Meesom does a fantastic job of that and the kids love it," said Friesen.
They are looking at reintroducing the school band, based on interest, and Choir.