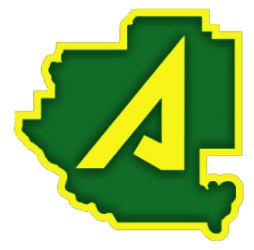 Communities and employers in the Special Areas region now have a new tool to help attract newcomers to this rural area. The region was recently designated under the Rural Renewal Stream of the Alberta Advantage Immigration Program.
This means the region is being recognized for having a community-driven approach to attracting and retaining newcomers through immigration. One of the key factors that determines if a newcomer stays in a region is how connected they are with people in the community.
"Attracting workers to our rural remote region can be a real challenge for businesses, especially in highly competitive fields like health care," said Wanda Diakow, Special Areas Regional Economic Development. "Having the entire Special Areas region designated under the Rural Renewal Stream will help employers attract and retain workers. We hope this program will help people in our communities to better connect with newcomers and help them put down roots. We want everyone who comes to the region to get to experience all the opportunity that lives here."
The Rural Renewal Stream helps communities in rural Alberta address current labour needs and skill shortages while making sure the right supports are in place to help newcomers settle into the community. With the Special Areas Region now designated under this program, employers in the area can connect with resources to help attract, recruit, and retain workers from outside the area.
"The Harvest Sky Region has a long history of working together to overcome challenges and build better communities," said Mark Nikota, Economic Development manager, Harvest Sky Region. "This designation means it will be easier for businesses in the region to attract and retain workers and that newcomers can find the supports they need here. Finding workers has become one of the hardest challenges businesses are facing right now and we are excited this designation will help showcase all our region has to offer, including our welcoming community spirit."
Regional economic development programs are looking to partner with employers that have permanent full-time jobs that need to be filled. If you would like to learn more about this program, please reach out to Wanda Diakow, Economic Development Officer, at (403) 575-9533 or by email to wanda.diakow@specialareas.ab.ca.